Refer to the exhibit.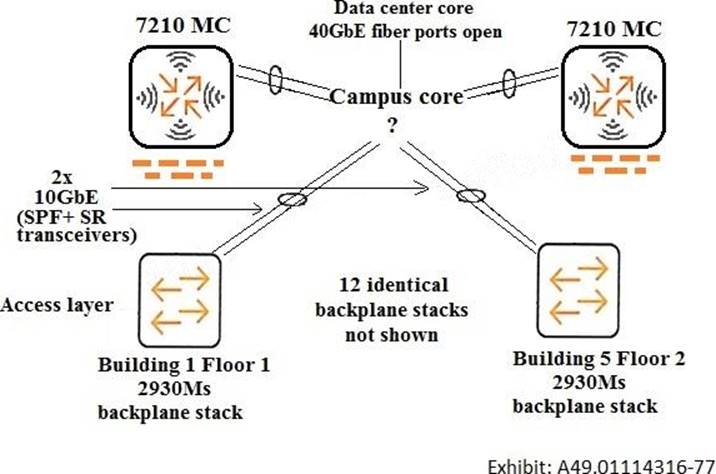 An architect has planned the wireless and wired access layers for a network upgrade. The entire solution must support 9,000 wireless devices and 2,250 wired endpoints.

The campus core must meet these requirements:

– no more than 4:1 oversubscription on the links to the data center

– switch-level redundancy -near instant failover if one core switch fails

– link aggregations between access layer and core

– same switch software used across the entire campus

Which exhibit shows a campus core that meets the customer needs?




A . Option A
B . Option B
C . Option C
D . Option D
Answer: B