Refer to the exhibit.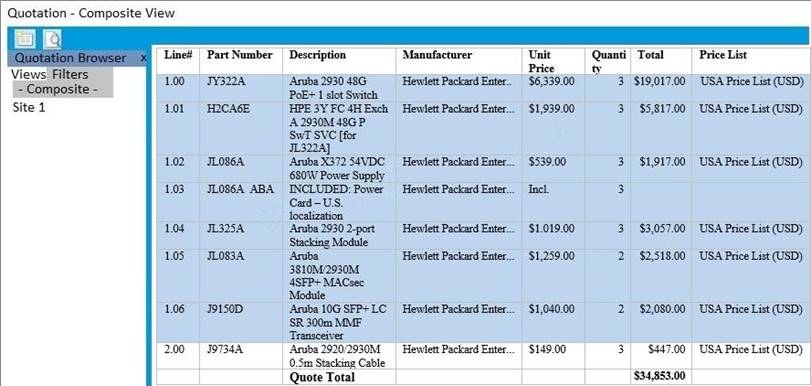 A writing closet needs to support these devices:

– 100 desktops

– 5 printers

– 20 AP-345s

The customer wants to single-home the AP-345s and support higher than 1GbE speeds on the AP connections to future proof. The customer also requires that the closet have two 10GbE links to the core with SR transceivers. The exhibit shows the preliminary plan for this closet.

Which correction should the architect make to the plan to meet the customer requirements?
A . Change all of the switches to the Aruba 2930M 40G 8 HPE Smart Rate PoE+ 1-Slot Switch.
B . Change one switch to the 2930M 24-port Smart Rate PoE+ model.
C . Add a 4-port SFP+ module to one of the switches.
D . Add a Smart Rate module to each of the switches.
Answer: C