Refer to the exhibit.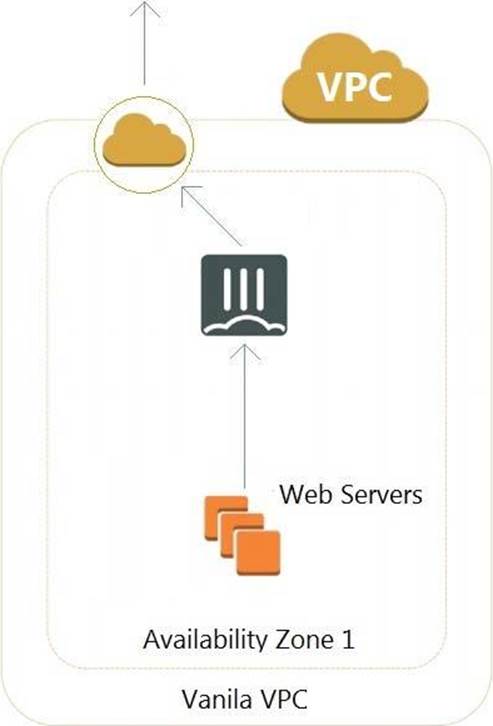 A customer has deployed an environment in Amazon Web Services (AWS) and is now trying to send outbound traffic from the Web servers to the Internet. The FortiGate policies are configured to allow all outbound traffic; however, the traffic is not reaching the FortiGate internal interface.

What are two possible reasons for this behavior? (Choose two.)
A . The web servers are not configured with the default gateway.
B . The Internet gateway (IGW) is not added to VPC (virtual private cloud).
C . AWS source and destination checks are enabled on the FortiGate interfaces.
D . AWS security groups may be blocking the traffic.
Answer: AD