HOTSPOT

Your network contains an Active Directory forest named contoso.com that is synced to Microsoft Azure Active Directory (Azure AD).

You use Microsoft System Center Configuration Manager (Current Branch) for device management.

You have the Windows 10 devices shown in the following table.

You configure Configuration Manager co-management as follows:

✑ Automatic enrollment in Intune: Pilot

✑ Pilot collection: Collection2

You configure co-management workloads as shown in the following exhibit.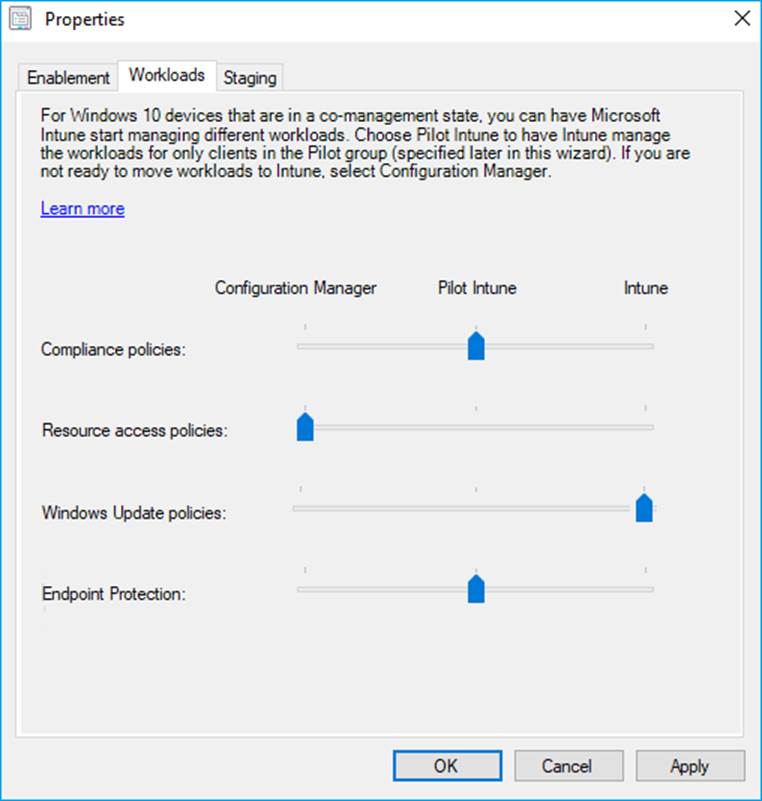 For each of the following statements, select Yes if the statement is true. Otherwise, select No. NOTE: Each correct selection is worth one point.

Answer: