HOTSPOT

You have a Microsoft 365 E5 tenant that uses Microsoft Intune.

You need to configure Intune to meet the following requirements:

✑ Prevent users from enrolling personal devices.

✑ Ensure that users can enroll a maximum of 10 devices.

What should you use for each requirement? To answer, select the appropriate options in the answer area. NOTE: Each correct selection is worth one point.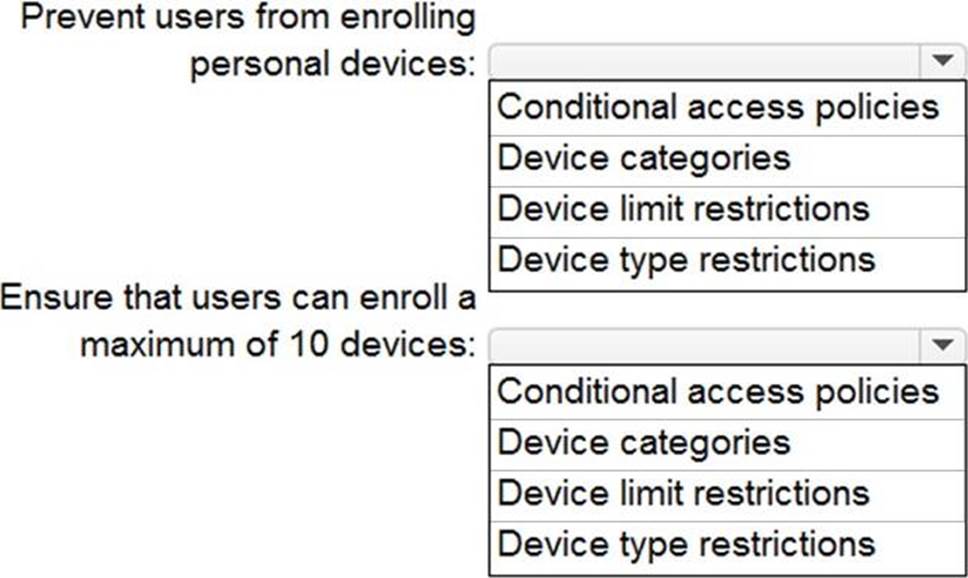 Answer:

Explanation:

Graphical user interface, text, application, chat or text message

Description automatically generated