You have an Azure Active Directory (Azure AD) tenant named contoso.com that contains the users shown in the following table:

User3 is the owner of Group1.

Group2 is a member of Group1.

You configure an access review named Review1 as shown in the following exhibit: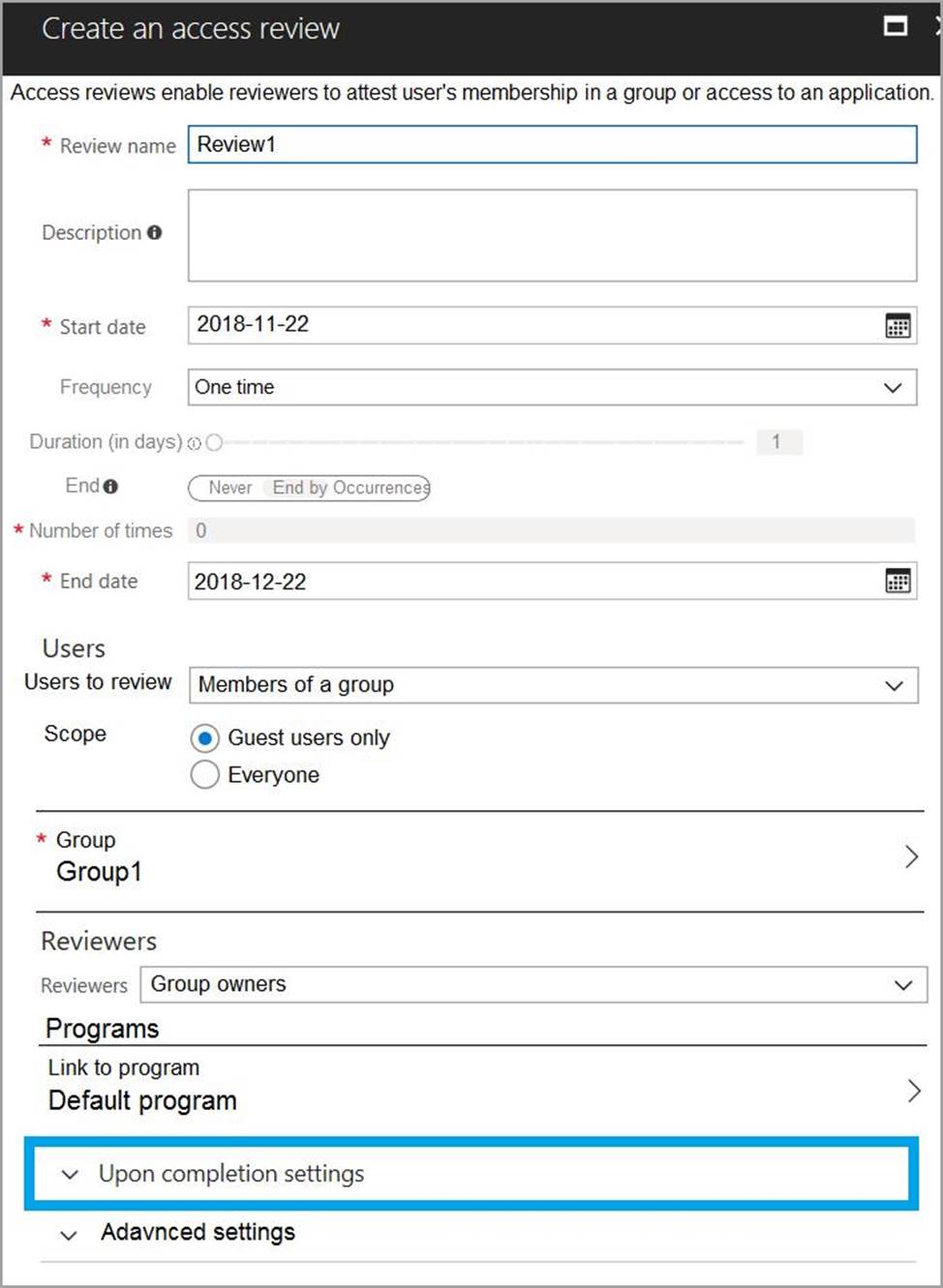 For each of the following statements, select Yes if the statement is true. Otherwise, select No. NOTE: Each correct selection is worth one point.

Answer:


Explanation:

https://docs.microsoft.com/en-us/azure/active-directory/governance/create-access-review