You have Azure virtual machines that run Windows Server 2019 and are configured as shown in the following table.

You create a private Azure DNS zone named adatum.com. You configure the adatum.com zone to allow auto registration from VNET1.

Which A records will be added to the adatum.com zone for each virtual machine? To answer, select the appropriate options in the answer area. NOTE: Each correct selection is worth one point.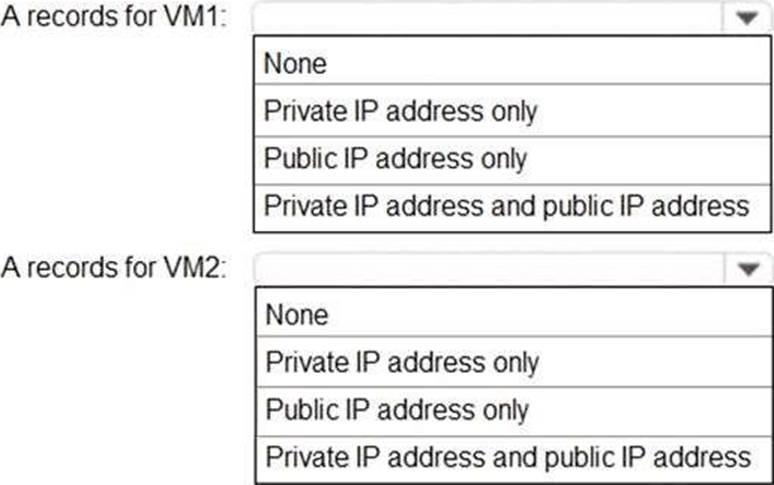 Answer: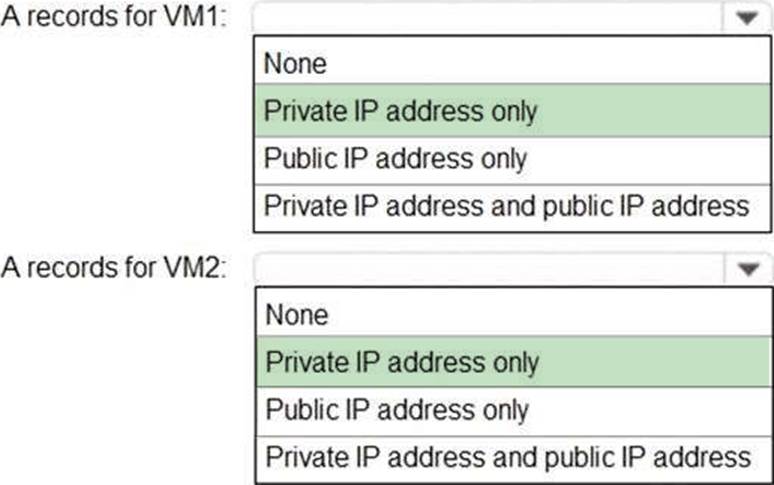 Explanation:

The virtual machines are registered (added) to the private zone as A records pointing to their private IP addresses.

Reference:

https://docs.microsoft.com/en-us/azure/dns/private-dns-overview

https://docs.microsoft.com/en-us/azure/dns/private-dns-scenarios