DRAG DROP

You use products with properties for your opportunities in Dynamics 365.

You are adding a new product to your product catalog.

You need to create the product with a new set of properties.

Which Three product catalog components should you configure in sequence? To answer, move the appropriate components from the list of components to the answer area and arrange them in the correct order.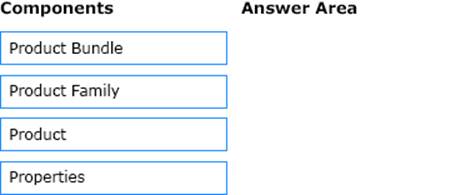 Answer: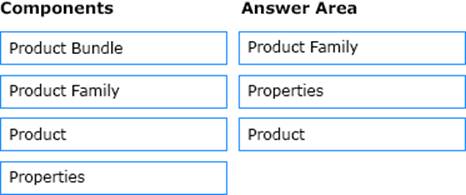 Explanation:

Text

Description automatically generated