Refer to the exhibit.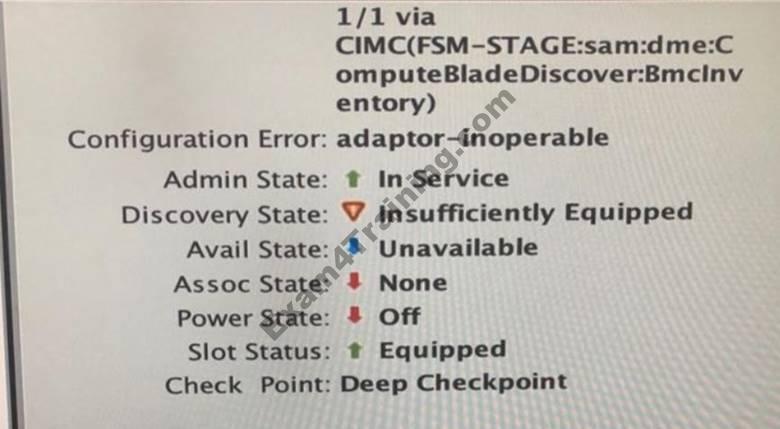 After you upgrade Cisco USC firmware, some of your blades have these error messages.

Which description of the problem is true?
A . Storage provisioning is not configured.
B . Service profile requires a connectivity policy.
C . vNIC template must be converted to updating.
D . Some components are deprecated.
Answer: B