Refer to the exhibit.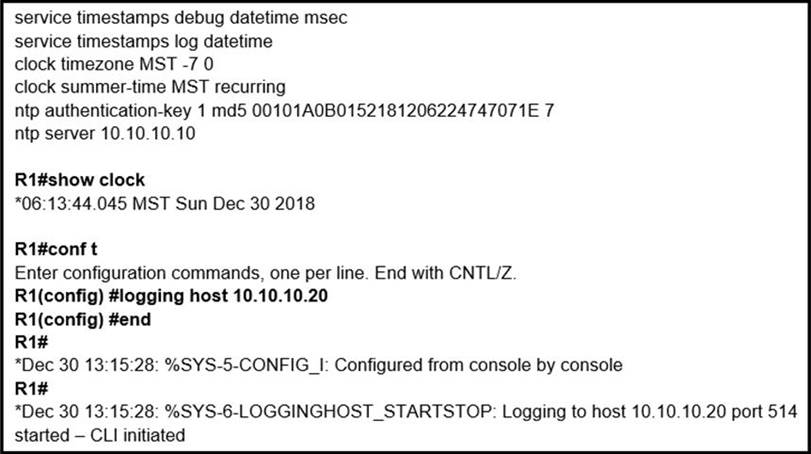 An administrator noticed that after a change was made on R1, the timestamps on the system logs did not match the clock.

What is the reason for this error?
A . An authentication error with the NTP server results in an incorrect timestamp.
B . The keyword localtime is not defined on the timestamp service command.
C . The NTP server is in a different time zone.
D . The system clock is set incorrectly to summer-time hours.
Answer: B