A network engineer configures a new GRE tunnel and enters the show run command.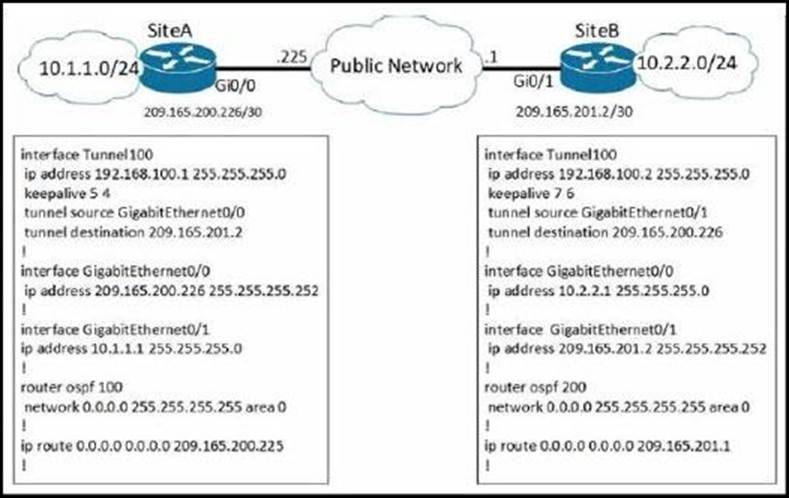 What does the output verify?
A . The tunnel will be established and work as expected
B . The tunnel destination will be known via the tunnel interface
C . The tunnel keepalive is configured incorrectly because they must match on both sites
D . The default MTU of the tunnel interface is 1500 byte.
Answer: B