Refer to the exhibit.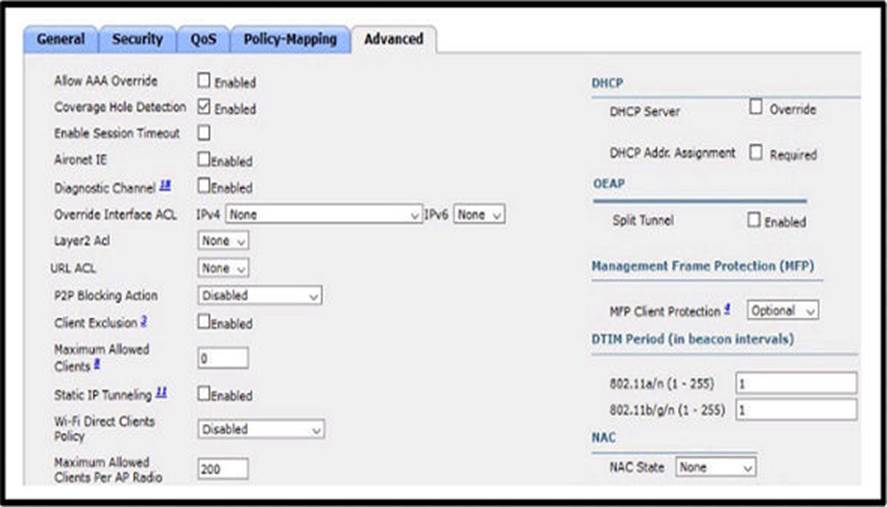 An engineer is investigating why guest users are able to access other guest user devices when the users are connected to the customer guest WLAN.

What action resolves this issue?
A . implement MFP client protection
B . implement split tunneling
C . implement P2P blocking
D . implement Wi-Fi direct policy
Answer: C

Explanation:

This control determines whether the Wireless LAN Controller is configured to prevent clients connected to the same Wireless Local Area Controller from communicating with each other.

Wireless Client Isolation prevents wireless clients from communicating with each other over the RF. Packets that arrive on the wireless interface are forwarded only out the wired interface of an Access Point. One wireless client could potentially compromise another client sharing the same wireless network.