HOTSPOT

You plan to preprocess text from CSV files. You load the Azure Machine Learning Studio default stop words list.

You need to configure the Preprocess Text module to meet the following requirements:

✑ Ensure that multiple related words from a single canonical form.

✑ Remove pipe characters from text.

✑ Remove words to optimize information retrieval.

Which three options should you select? To answer, select the appropriate options in the answer area. NOTE: Each correct selection is worth one point.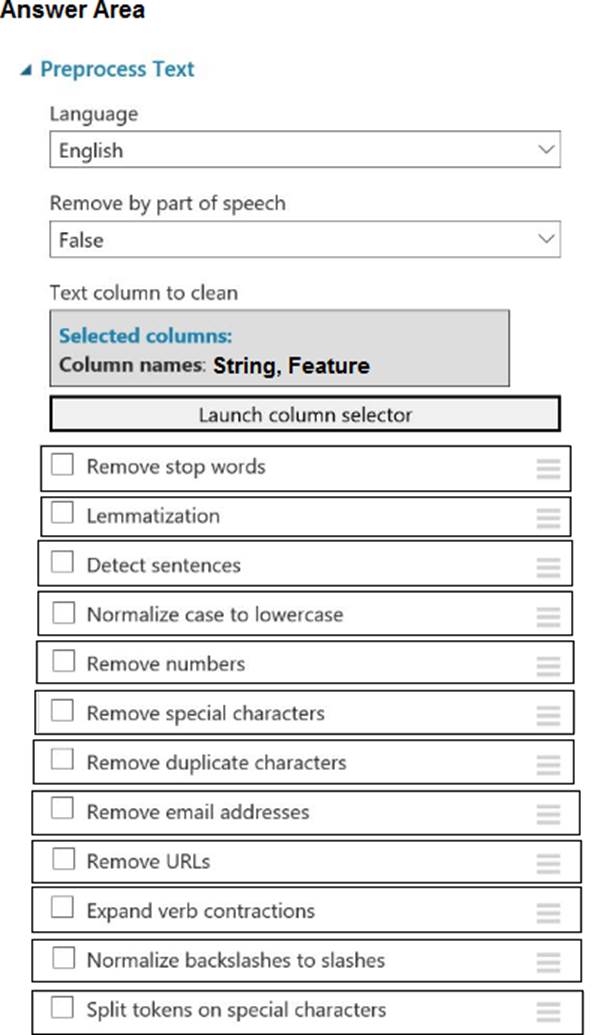 Answer: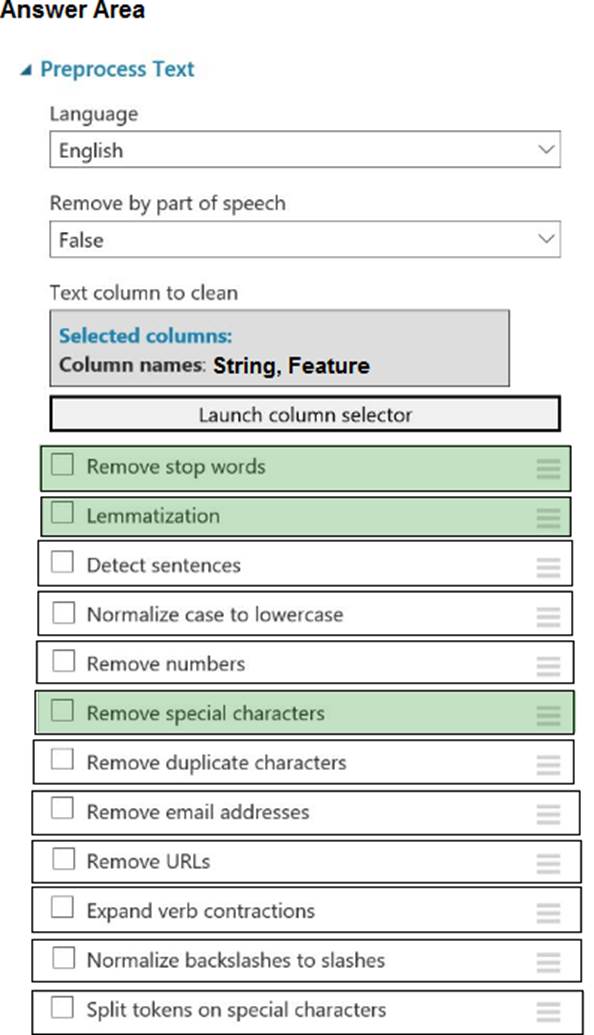 Explanation:

Box 1: Remove stop words

Remove words to optimize information retrieval.

Remove stop words: Select this option if you want to apply a predefined stopword list to the text column. Stop word removal is performed before any other processes.

Box 2: Lemmatization

Ensure that multiple related words from a single canonical form. Lemmatization converts multiple related words to a single canonical form

Box 3: Remove special characters

Remove special characters: Use this option to replace any non-alphanumeric special characters with the pipe | character.

References: https://docs.microsoft.com/en-us/azure/machine-learning/studio-module-

reference/preprocess-text