HOTSPOT

You have an Azure subscription. You need to implement a custom policy that meet the following requirements:

Ensures that each new resource group in the subscription has a tag named organization set to a value of Contoso. Ensures that resource groups can be created from the Azure portal Ensures that compliance reports in the Azure portal are accruable

How should you complete the policy? To answer, select the appropriate options in the answer area. NOTE: Each correct selection is worth one point.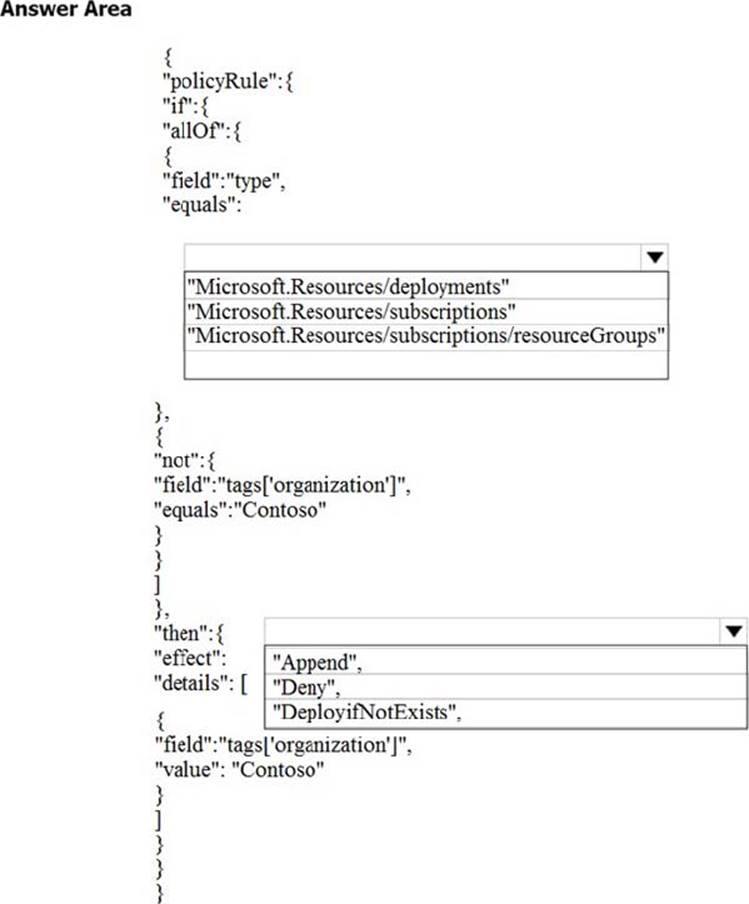 Answer: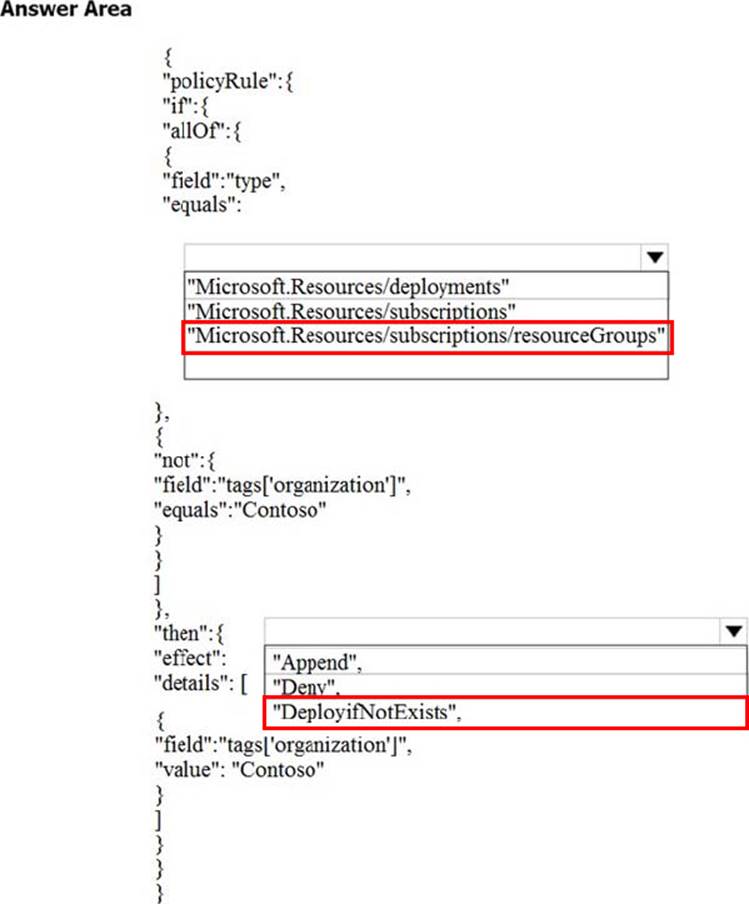 Explanation:

References: https://docs.microsoft.com/en-us/azure/governance/policy/concepts/definition-structure