CORRECT TEXT

A small ISP has hired a new technician Joe, the new technician, is being trained to configure customers* home networks. The trailing instructor gives me technician a starter kit with cables, cable ends, and other network equipment and asks mm to build a working network.
The computer should be connected to have internet connectivity and the phone should be connected to have a dial tone.
INSTRUCTIONS

Use the appropriate cables. cable ends, tools and equipment to configure the network ana connect an components accordingly
There are 3 steps and the simulation starts on step 1.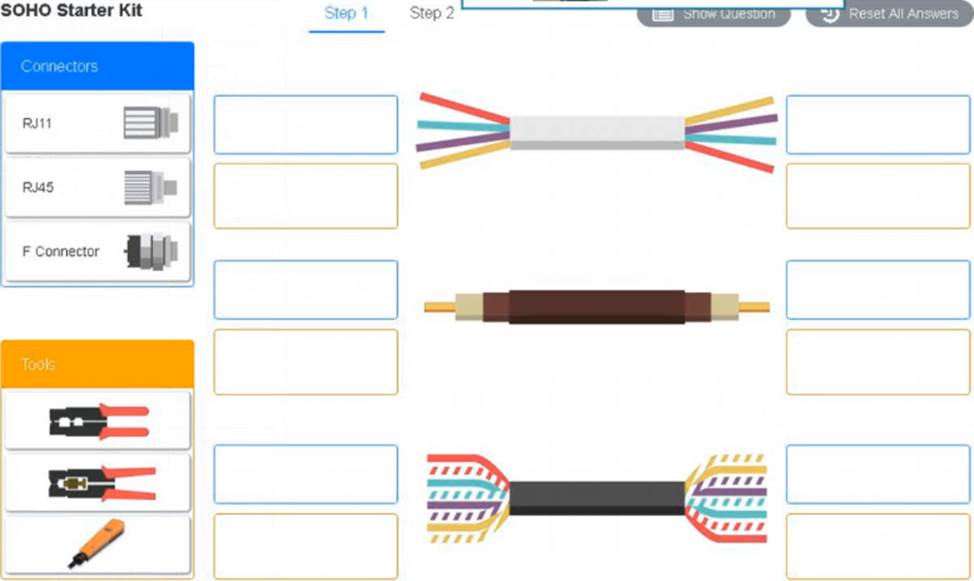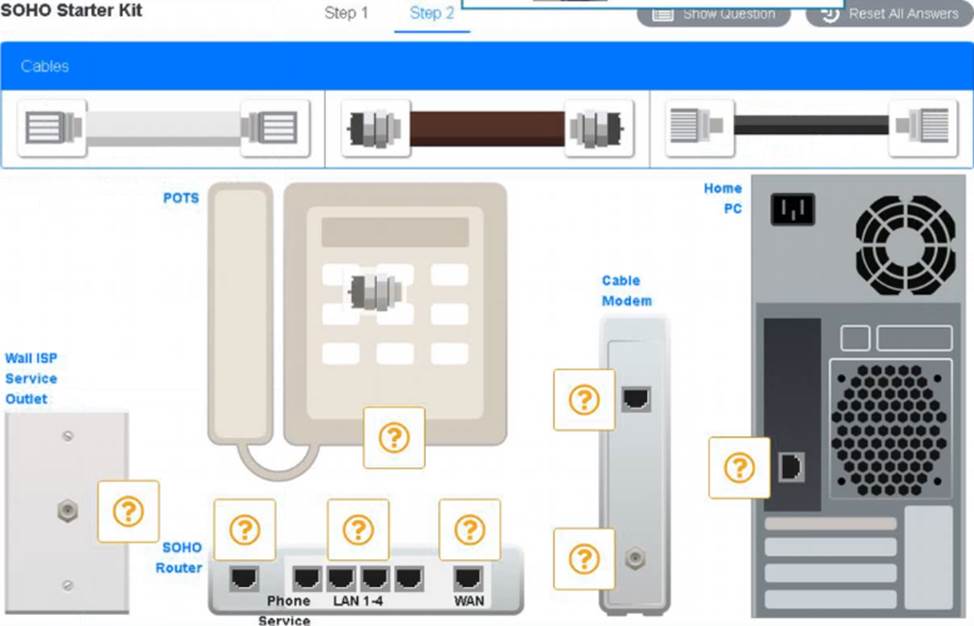 Answer: Answer of both steps below.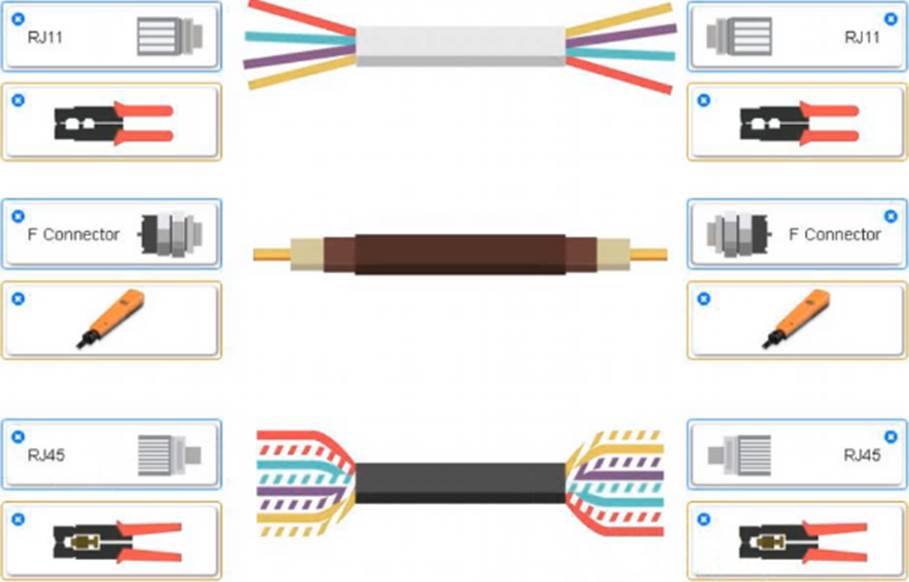 A picture containing text, screenshot, indoor

Description automatically generated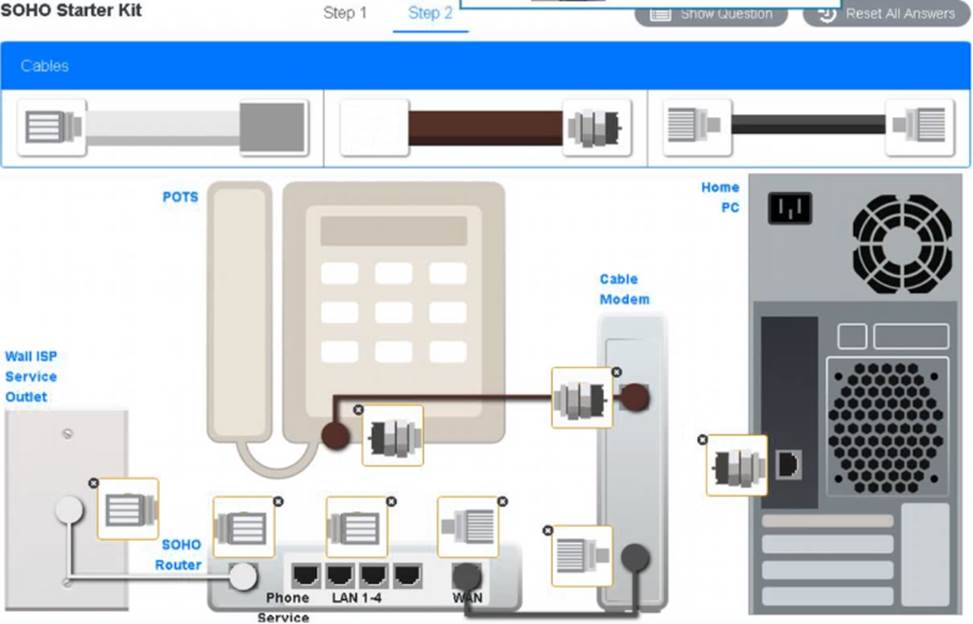 Diagram

Description automatically generated with medium confidence