HOTSPOT

A company stores sales information in CSV files and uses SharePoint Online. Customer information is stored in many places. The company has an on-premises sales system.

The company does not want the sales system connected to any of their online systems.

For each of the following statements, select Yes if the statement is true. Otherwise, select No. NOTE: Each correct selection is worth one point.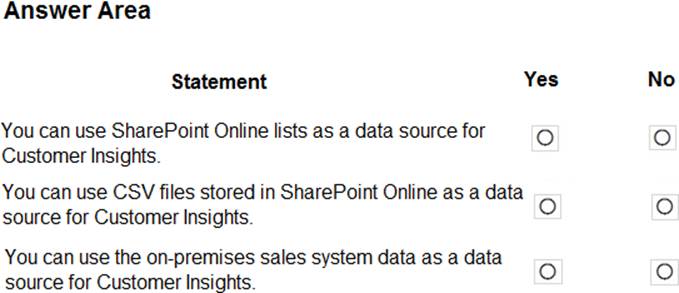 Answer: