HOTSPOT

You are a database administrator for a company that has an on-premises Microsoft SQL Server environment and Microsoft Azure SQL Database instances. The environment hosts several customer databases, and each customer uses a dedicated instance.

The environments that you manage are shown in the following table.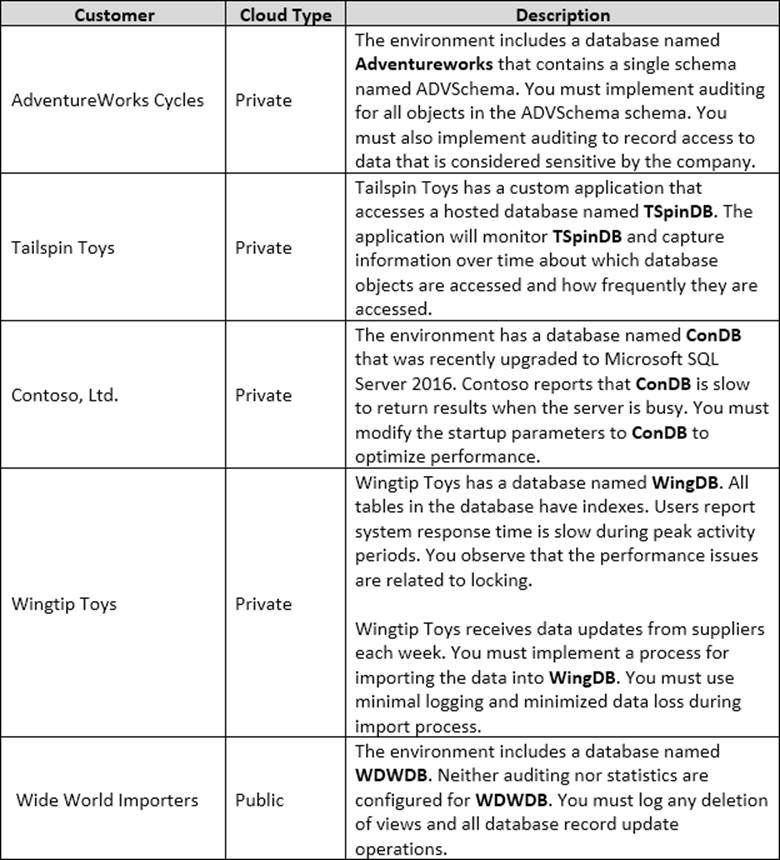 You need to configure auditing for WDWDB.

In the table below, identify the event type that you must audit for each activity.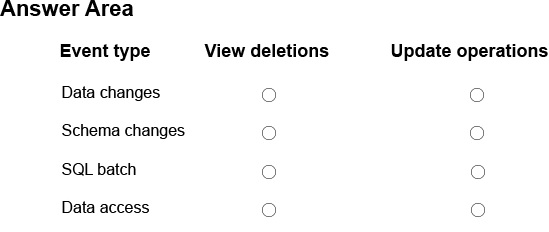 Answer: