Which features should you identify?
DRAG DROP

You plan to deploy three highly available SQL Server environments that will use SQL Server 2014.

You identify the following specifications for each environment as shown following table.

You need to recommend which high-availability feature is required for each environment.

Which features should you identify? To answer, drag the appropriate feature to the correct requirement in the answer area.

Select and Place: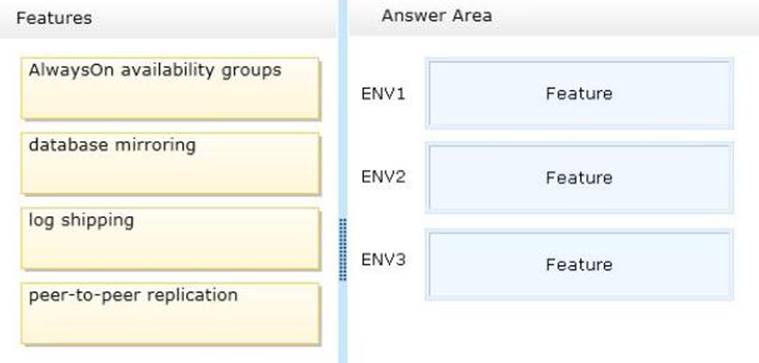 Answer: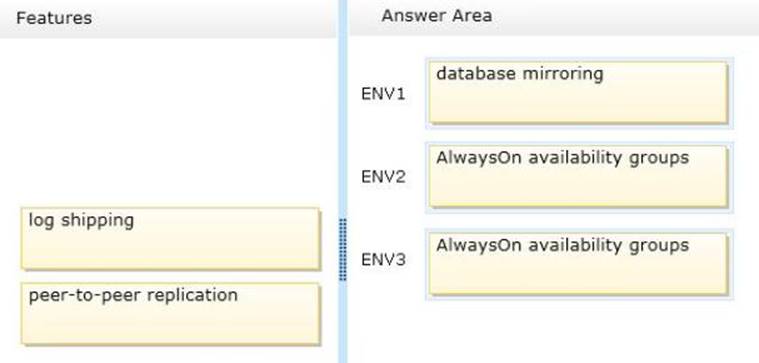 Explanation:

– AlwaysOn availability groups

AlwaysOn Availability Groups feature is a high-availability and disaster-recovery solution that provides an enterprise-level alternative to database mirroring. Introduced in SQL Server 2012, AlwaysOn Availability Groups maximizes the availability of a set of user databases for an enterprise. Deploying AlwaysOn Availability Groups requires a Windows Server Failover Clustering (WSFC) cluster.