HOTSPOT

You need to configure the fields with the appropriate type.

Which type should you use? To answer, select the appropriate options in the answer area. NOTE: Each correct selection is worth one point.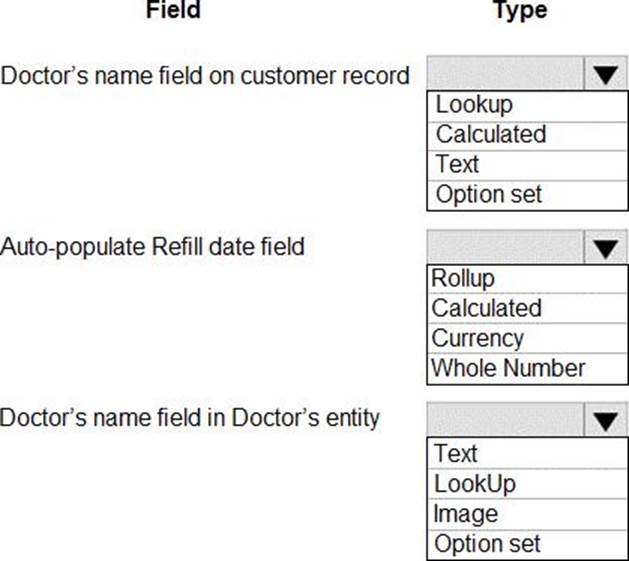 Answer: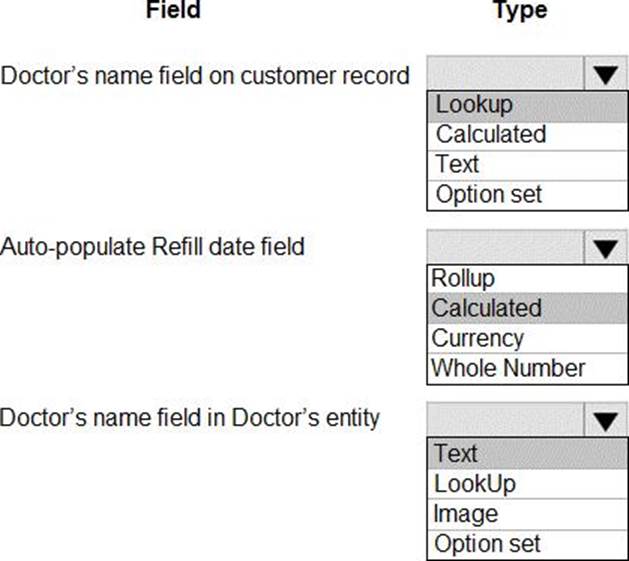 Explanation:

Box 1: Lookup

Fields for the doctor's name and phone number must be displayed in the customer record.

Lookup: A field that allows setting a reference to a single record of a specific type of entity.

Box 2: Calculated

Refill dates for customer prescriptions should be automatically determined and a notification should be sent to the customer.

Calculated field: Contains calculations that use fields from the current entity or related parent entities.

Box 3: Text

Field data type: Single Line of Text:

This field can contain up to 4,000 text characters. You can set the maximum length to be less than this. This field has several format options that will change the presentation of the text. These options are Email, Text, Text Area, URL, Ticker Symbol, and Phone.