HOTSPOT

You are developing a Web API for a company.

You need to implement the appropriate operations to meet the company's requirements.

What should you implement? To answer, select the appropriate options in the answer area. NOTE: Each correct selection is worth one point.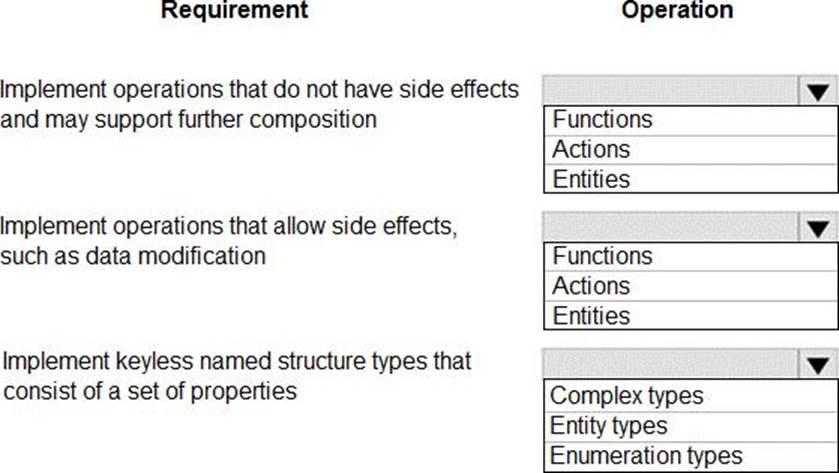 Answer: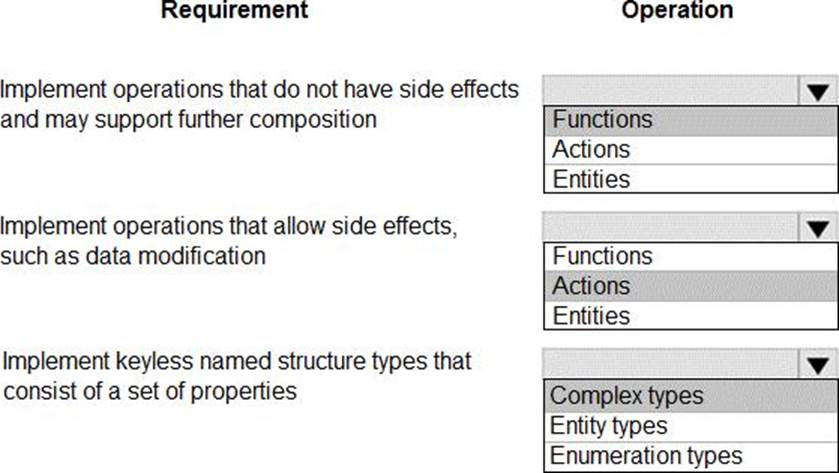 Explanation:

Box 1: Functions

Box 2: Actions

Box 3: Complex types

Complex types are keyless named structured types consisting of a set of properties. Complex types are commonly used as property values in model entities, or as parameters or return values for operations.