DRAG DROP

You have an Azure subscription that contains an Azure file share.

You have an on-premises server named Server1 that runs Windows Server 2016.

You plan to set up Azure File Sync between Server1 and the Azure file share.

You need to prepare the subscription for the planned Azure File Sync.

Which two actions should you perform in the Azure subscription? To answer, drag the appropriate actions to the correct targets. Each action may be used once, more than once, or not at all. You may need to drag the split bar between panes or scroll to view content.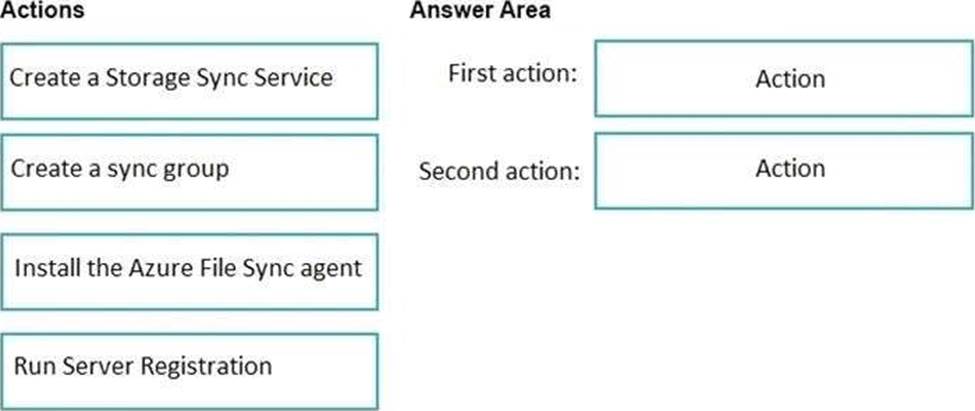 Answer: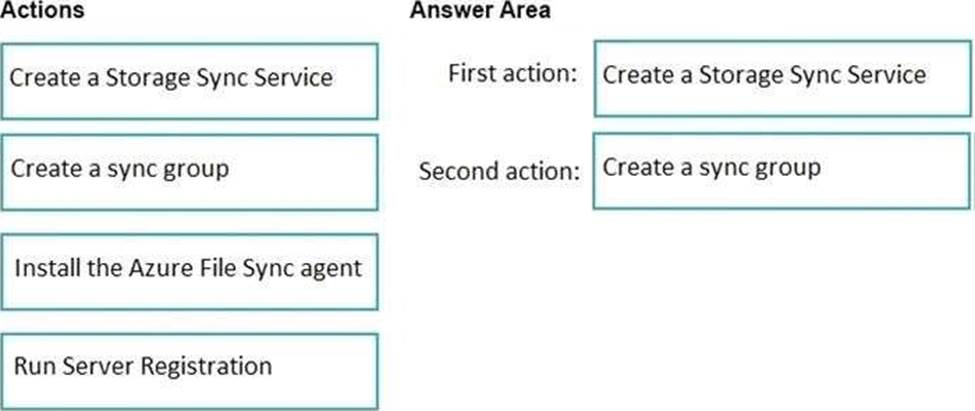 Explanation:

As per the official MS doc:

The recommended steps to onboard on Azure File Sync for the first with zero downtime while preserving full file fidelity and access control list (ACL) are as follows: