DRAG DROP

You are informed of a new common vulnerabilities and exposures (CVE) vulnerability that affects your environment.

You need to use Microsoft Defender Security Center to request remediation from the team responsible for the affected systems if there is a documented active exploit available.

Which three actions should you perform in sequence? To answer, move the appropriate actions from the list of actions to the answer area and arrange them in the correct order.
Answer: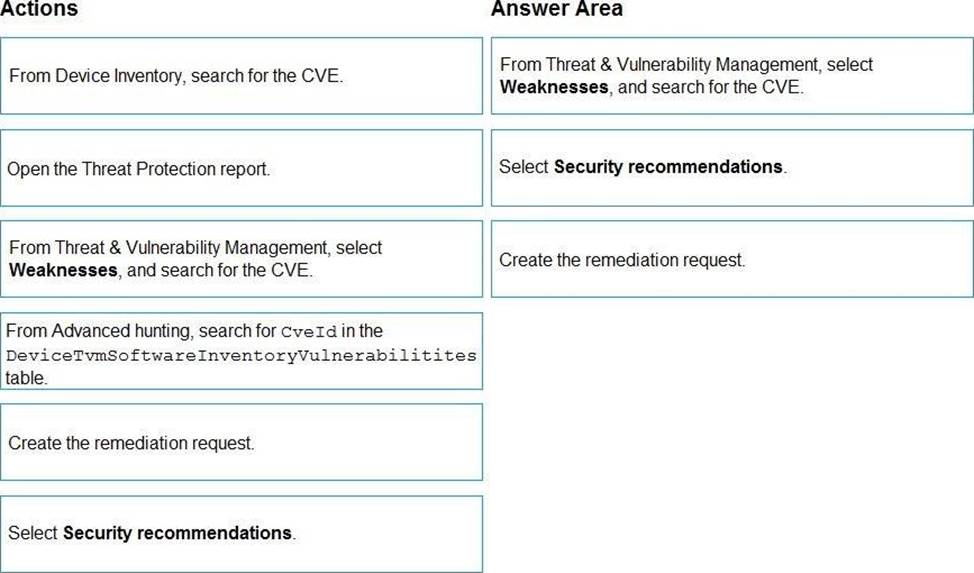 Explanation:

Reference: https://techcommunity.microsoft.com/t5/core-infrastructure-and-security/microsoft-defender-atp-remediate-apps-using-mem/ba-p/1599271