DRAG DROP

You create a new Azure subscription and start collecting logs for Azure Monitor.

You need to configure Azure Security Center to detect possible threats related to sign-ins from suspicious IP addresses to Azure virtual machines. The solution must validate the configuration.

Which three actions should you perform in a sequence? To answer, move the appropriate actions from the list of action to the answer area and arrange them in the correct order.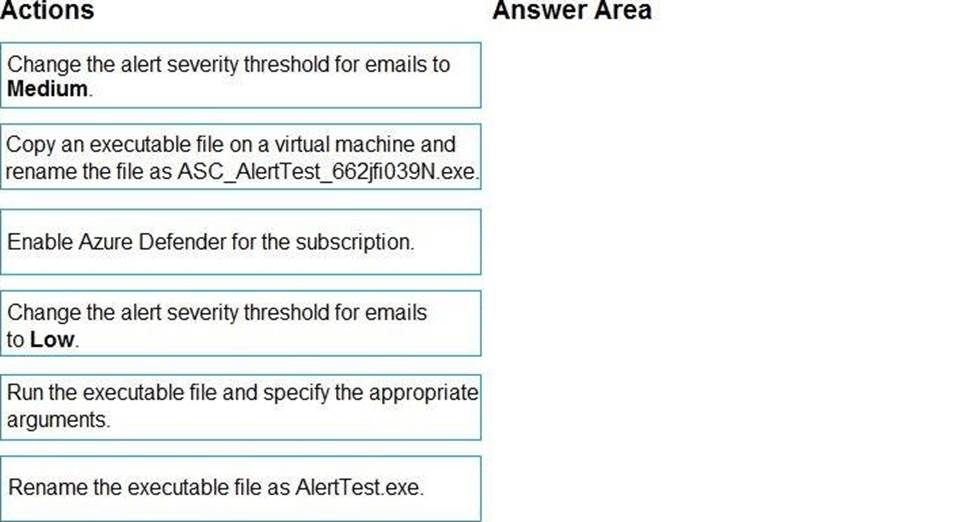 Answer: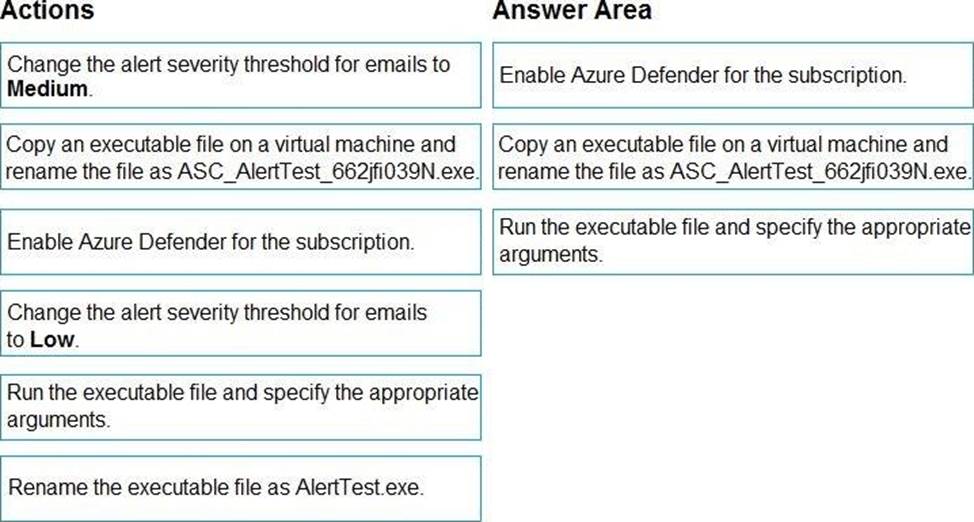 Explanation:

Reference: https://docs.microsoft.com/en-us/azure/security-center/security-center-alert-validation