HOTSPOT

You have a Windows Virtual Desktop deployment.

You plan to create the host pools shown in the following table.

You need to recommend the virtual machine size for each host pool. The solution must minimize costs.

Which size should you recommend for each pool? To answer, select the appropriate options in the answer area. NOTE: Each correct selection is worth one point.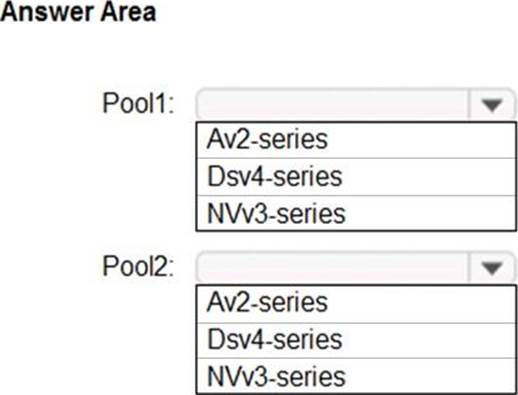 Answer:

Explanation:

Reference:

https://docs.microsoft.com/en-us/azure/virtual-machines/sizes https://docs.microsoft.com/en-us/azure/virtual-machines/nvv3-series https://docs.microsoft.com/en-us/azure/virtual-machines/dv4-dsv4-series