HOTSPOT

You have a Windows Virtual Desktop deployment.

Many users have iOS devices that have the Remote Desktop Mobile app installed.

You need to ensure that the users can connect to the feed URL by using email discovery instead of entering the feed URL manually.

How should you configure the _msradc DNS record? To answer, select the appropriate options in the answer area. NOTE: Each correct selection is worth one point.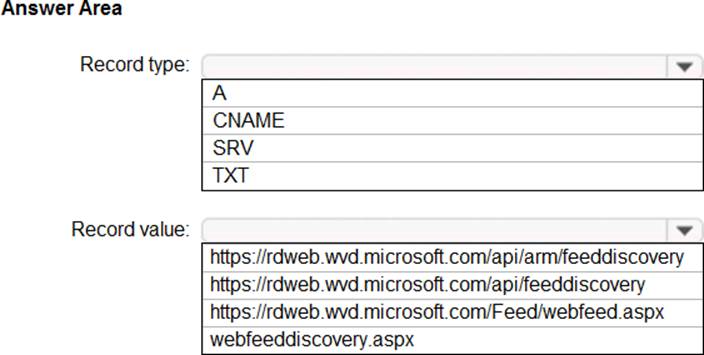 Answer: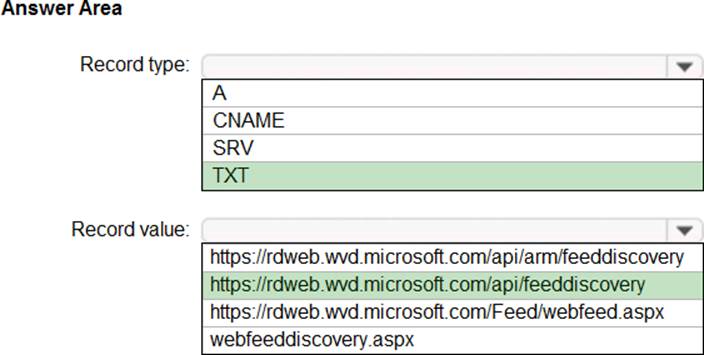 Explanation:

Reference:

https://jenzushsu.medium.com/configure-email-discovery-to-subscribe-to-your-windows-virtual-desktop-feed-49dbb8db553c

https://docs.microsoft.com/en-us/azure/virtual-desktop/connect-ios