HOTSPOT

You have a data loss prevention (DLP) policy that has the advanced DLP rules shown in the following table.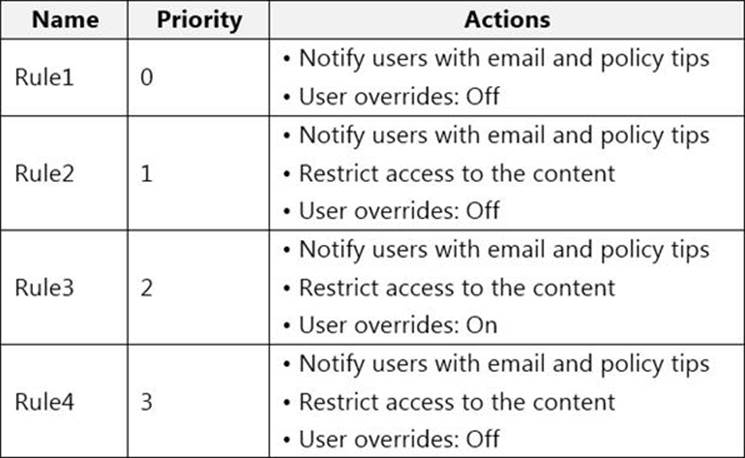 You need to identify which rules will apply when content matches multiple advanced DLP rules.

Which rules should you identify? To answer, select the appropriate options in the answer area. NOTE: Each correct selection is worth one point.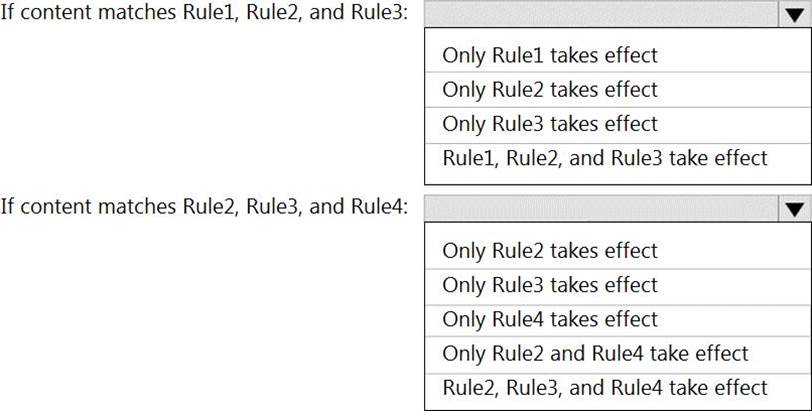 Answer: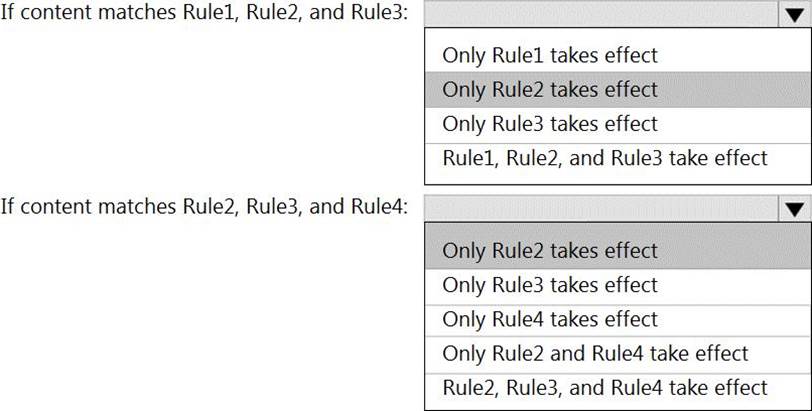 Explanation:

Graphical user interface, text

Description automatically generated