HOTSPOT

While creating a retention label, you discover that the following options are missing:

✑ Mark items as a record

✑ Mark items as a regulatory record

You need to ensure that the options are available when you create retention labels in the Microsoft 365 compliance center.

How should you complete the PowerShell script? To answer, select the appropriate options in the answer area. NOTE: Each correct selection is worth one point.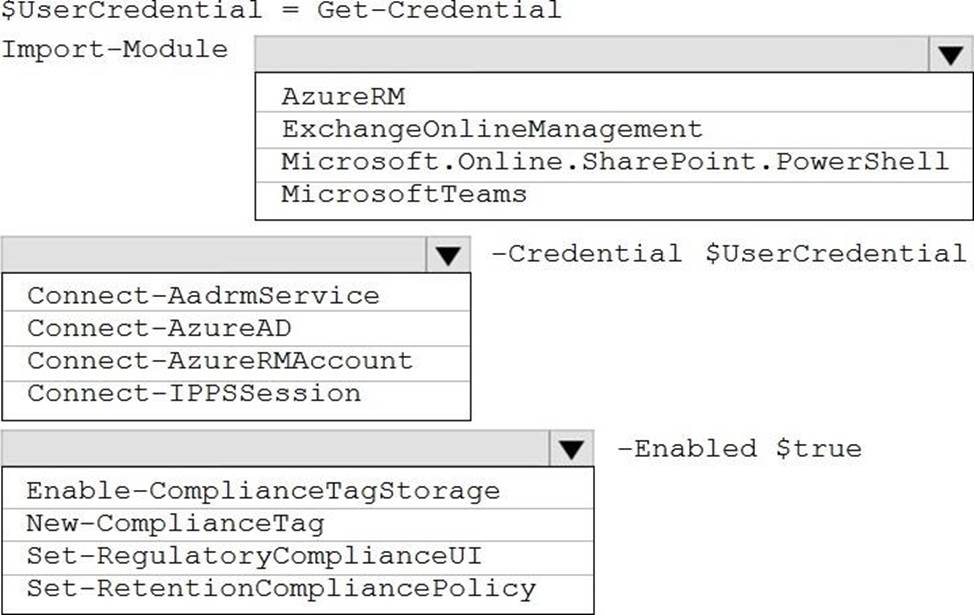 Answer: