HOTSPOT

A company plans to use Power Platform to build apps which address specific business challenges.

You need to recommend the appropriate types of Power Apps to use.

What should you recommend? To answer, select the appropriate option in the answer area. NOTE: Each correct selection is worth one point.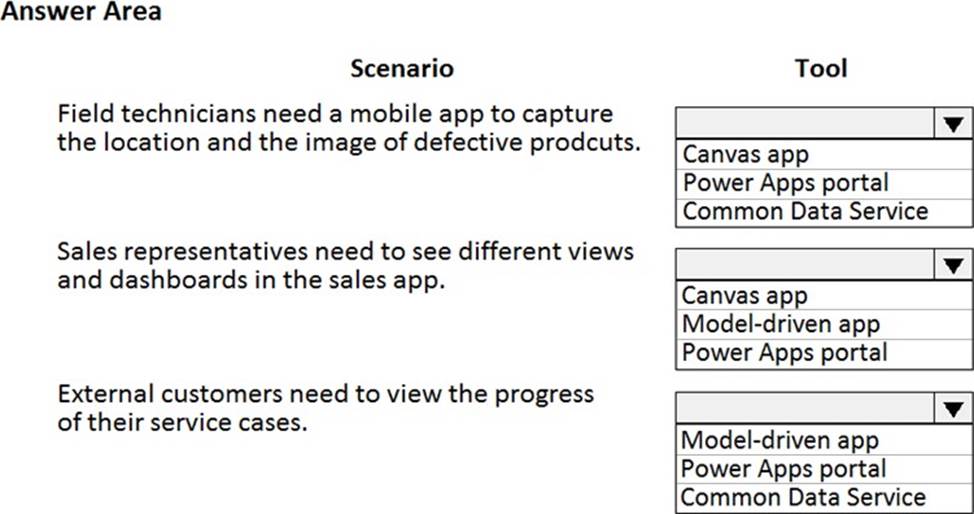 Answer: