HOTSPOT

You have two Azure virtual machines in the East US2 region as shown in the following table.

You deploy and configure an Azure Key vault.

You need to ensure that you can enable Azure Disk Encryption on VM1 and VM2.

What should you modify on each virtual machine? To answer, select the appropriate options in the answer area . NOTE: Each correct selection is worth one point.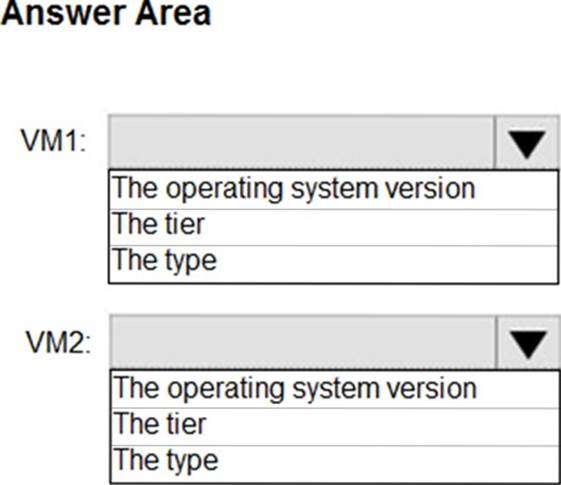 Answer: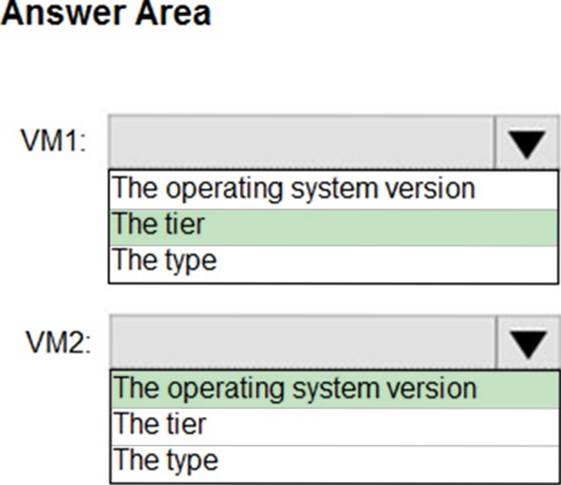 Explanation:

VM1: The Tier

The Tier needs to be upgraded to standard.

Disk Encryption for Windows and Linux IaaS VMs is in General Availability in all Azure public regions and Azure Government regions for Standard VMs and VMs with Azure Premium Storage.

VM2: the operating system

References: https://docs.microsoft.com/en-us/azure/virtual-machines/windows/generation-2#generation-1-vs – generation-2-capabilities