HOTSPOT

You have a Microsoft 365 subscription. You need to implement Windows Defender Advanced Threat Protection (ATP) for all the supported devices

enrolled devices enrolled on mobile device management (MDM).

What should you include in the device configuration profile? To answer, select the appropriate options in the answer area. NOTE: Each correct selection is worth one point.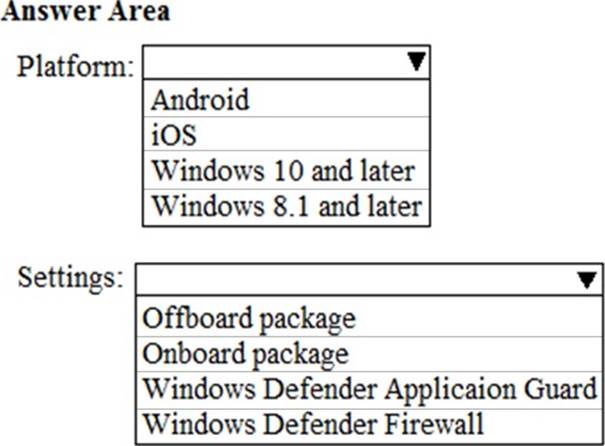 Answer: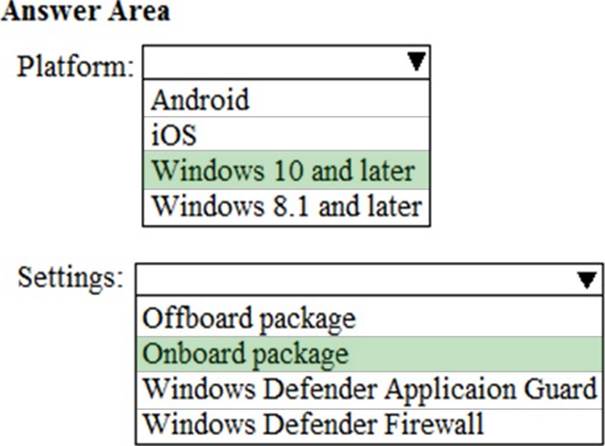 Explanation:

You can integrate Microsoft Defender Advanced Threat Protection (Microsoft Defender ATP) with Microsoft Intune as a Mobile Threat Defense solution. Integration can help you prevent security breaches and limit the impact of breaches within an organization. Microsoft Defender ATP works with devices that run Windows 10 or later.

When you establish a connection from Intune to Microsoft Defender ATP, Intune receives a Microsoft Defender ATP onboarding configuration package from Microsoft Defender ATP. This package is deployed to devices by using a device configuration profile.

Reference: https://docs.microsoft.com/en-us/intune/advanced-threat-protection