Refer to the exhibit.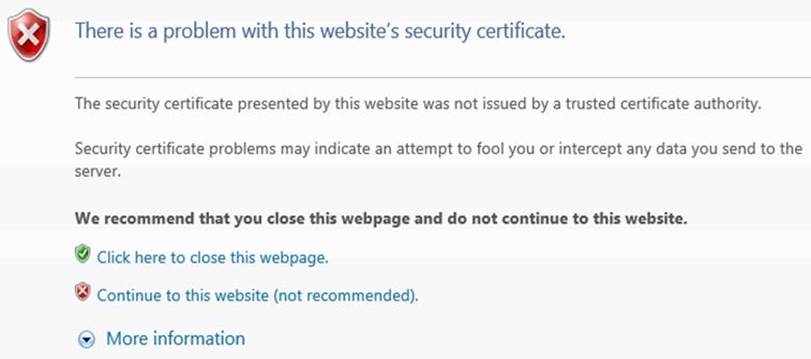 An administrator repeatedly encounters this error message while attempting to connect to vCenter Server.

What should the administrator do to address this error message? (Choose the best answer.)
A . Use a different browser.
B . Trust the VMware certificate authority (CA) root certificate.
C . Restart the vCenter Server Appliance.
D . Reissue a new, unexpired certificate.
Answer: D