— ExhibitC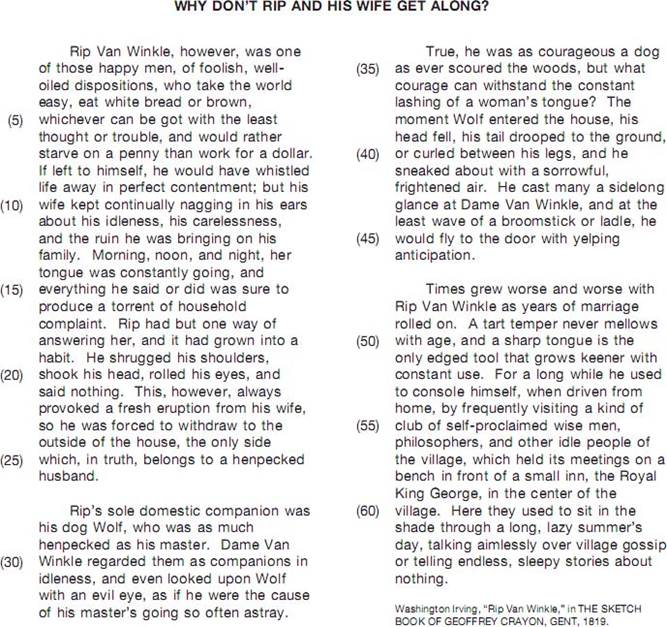 — Exhibit -­

Later in the story, Rip wakes up from a twenty-year nap and returns to the village. On the basis of the information in this excerpt, what will probably be his greatest hope?
A . His wife will be waiting for him to return.
B . He will have grandchildren to play with.
C . He will be able to find a job.
D . Dame Van Winkle will have changed.
E . His old neighbors will not recognize him.
Answer: D