DRAG DROP

You are the Azure administrator for a company. The company uses only Platform as a Service (PaaS).

You need to identify which solution components Microsoft must manage and which solution components your IT staff must manage.

Match each management owner to its component.

To answer, drag the responsible party from the column on the left to its component on the right. Each party may be used once, more than once, or not at all. NOTE: Each correct selection is worth one point.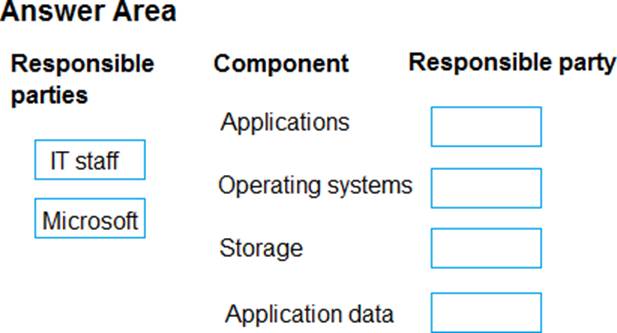 Answer:

Explanation:

References: https://www.itprotoday.com/industry-perspectives/choosing-cloud-model-saas-versus-paas