Refer to the exhibit, which contains partial output from an IKE real-time debug.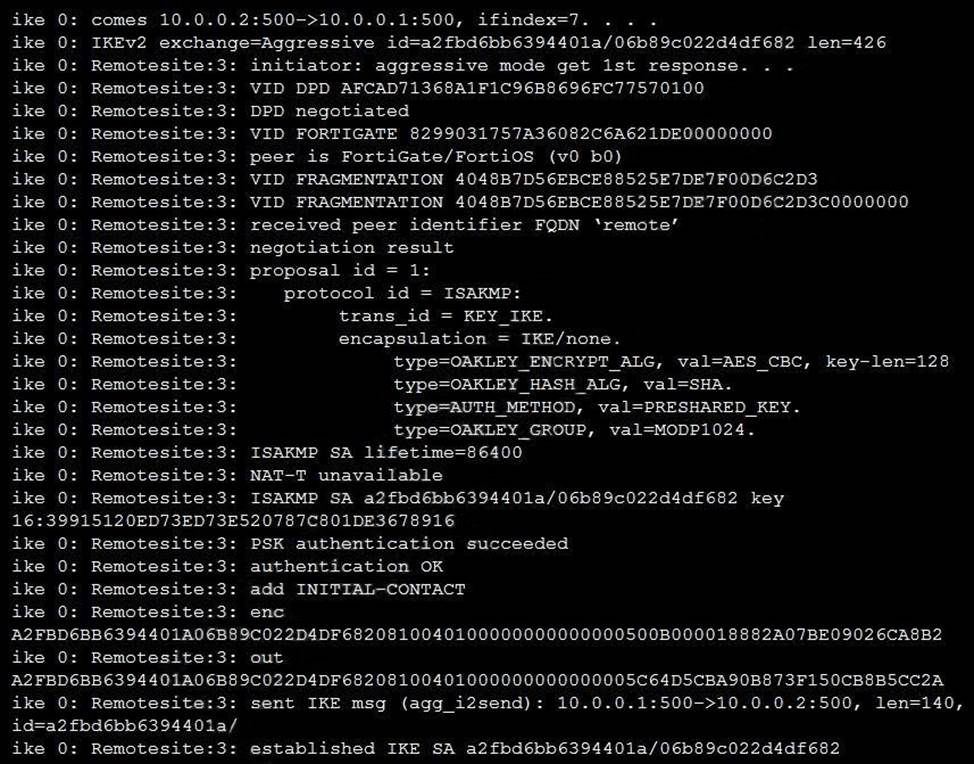 Which two statements about this debug output are correct? (Choose two.)
A . The remote gateway IP address is 10.0.0.1.
B. The initiator provided remote as its IPsec peer ID.
C. It shows a phase 1 negotiation.
D. The negotiation is using AES128 encryption with CBC hash.
Answer: B,C