Which two statements about the VPN solution are true? (Choose two.)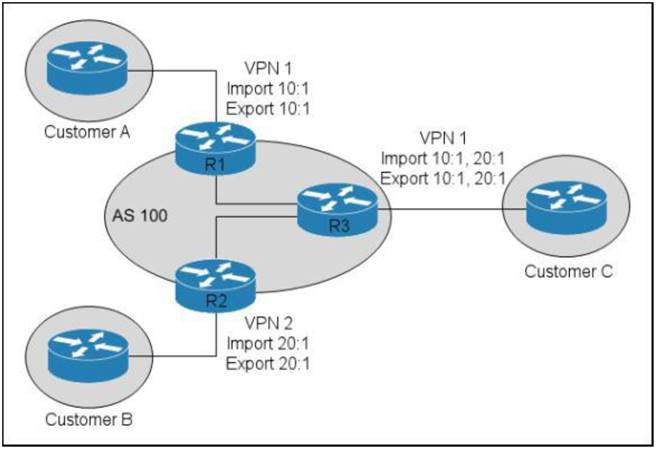 A . Customer A and customer B will exchange routes with each other.
B . R3 will advertise routes received from R1 to R2.
C . Customer C will communicate with customer A and
E . Communication between sites in VPN1 and VPN2 will be blocked.
F . R1 and R2 will receive VPN routes advertised by R3.
Answer: C, E