DRAG DROP

You need to prepare the environment for Project1.

You create the Microsoft 365 tenant.

Which three actions should you perform in sequence next? To answer, move the appropriate actions from the list of actions to the answer area and arrange them in the correct order.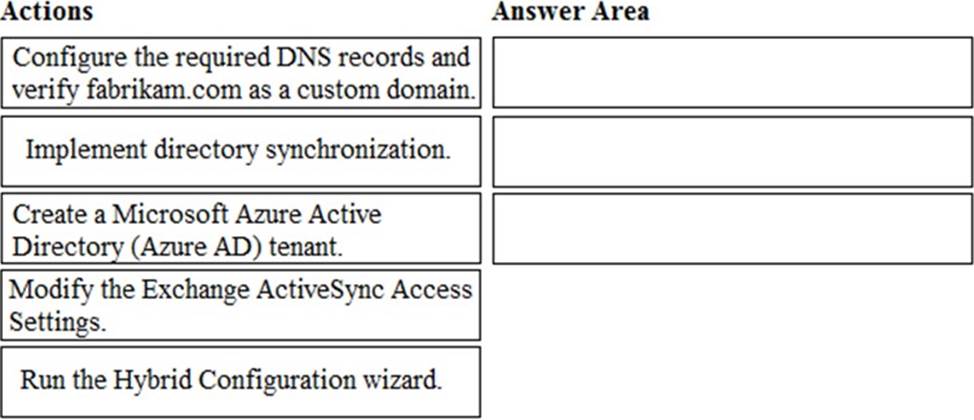 Answer: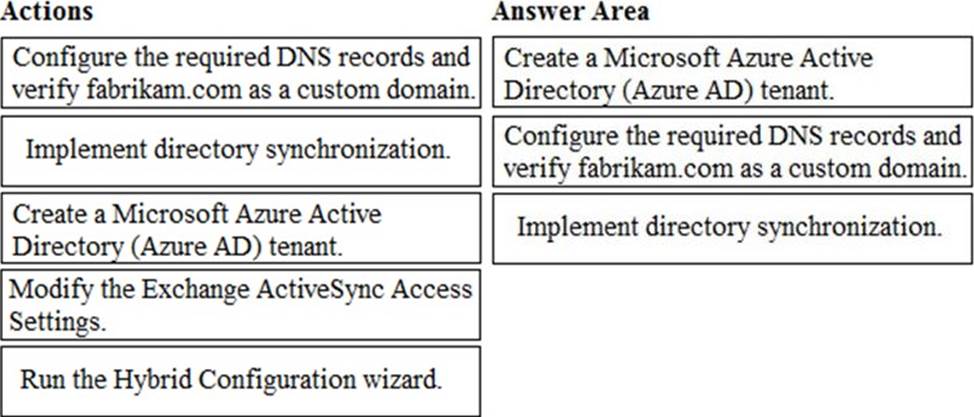 Explanation:

Fabrikam plans to implement a Microsoft 365 Enterprise subscription and move all email and shared documents to the subscription.

All users must be able to exchange email messages successfully during Project1 by using their current email address.

After the planned migration to Microsoft 365, all users must continue to authenticate to their mailbox and to SharePoint sites by using their UPN.

This configuration requires a hybrid Exchange configuration during the pilot phase. This means that you will have mailboxes hosted in Exchange Online and mailboxes hosted in Exchange on-premise.

The first steps to configure Exchange hybrid are to Create the Azure AD tenant, add the Fabrikam.com domain as a custom domain, then configure directory synchronization to replicate the on-prem Active Directory user accounts to Azure Active Directory.