DRAG DROP

You plan to use a Language Understanding application named app1 that is deployed to a container.

App1 was developed by using a Language Understanding authoring resource named lu1.

App1 has the versions shown in the following table.

You need to create a container that uses the latest deployable version of app1.

Which three actions should you perform in sequence? To answer, move the appropriate actions from the list of actions to the answer area and arrange them in the correct order. (Choose three.)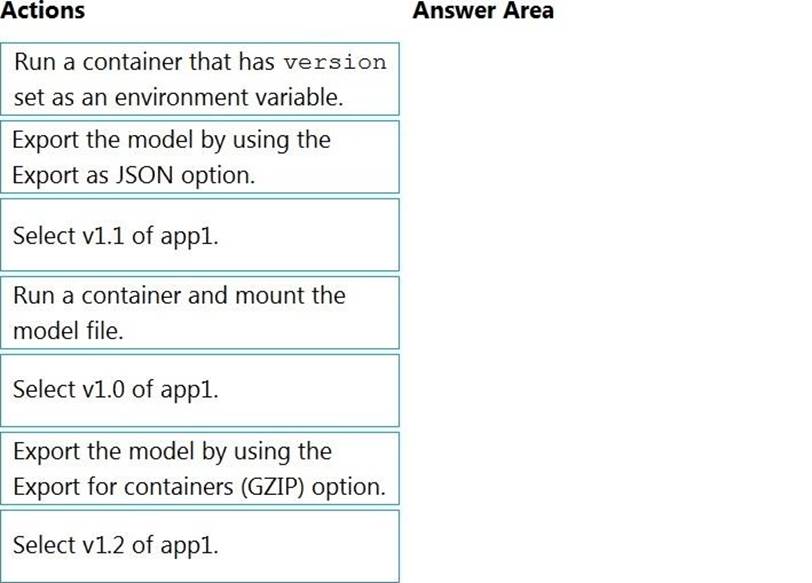 Answer: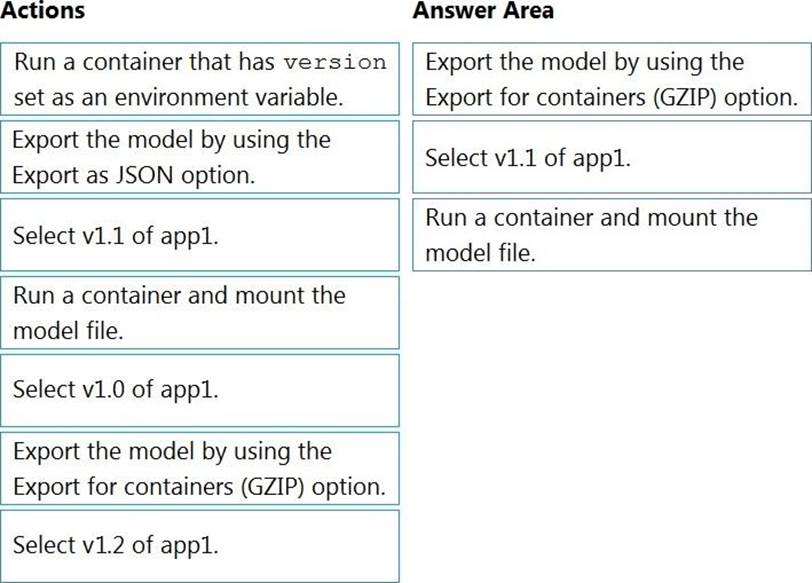 Explanation:

Step 1: Export the model using the Export for containers (GZIP) option.

Export versioned app's package from LUIS portal

The versioned app's package is available from the Versions list page.