DRAG DROP

A company uses SharePoint Server 2016 to manage documents and Microsoft Exchange Server 2013 for email. The company's legal and compliance team wants to be able to place holds on content to restrict data loss.

The legal and compliance team has the following requirements:

• Team members must be able to search Exchange content from within SharePoint, including employee email messages.

• Team members must be able to export data by performing a single action.

• This content must only be accessible to the team members after you verify that the environment is configured property.

You need to configure the SharePoint environment.

Which three actions should you perform in sequence? To answer, move the appropriate actions from the list of actions to the answer area and arrange them in the correct order.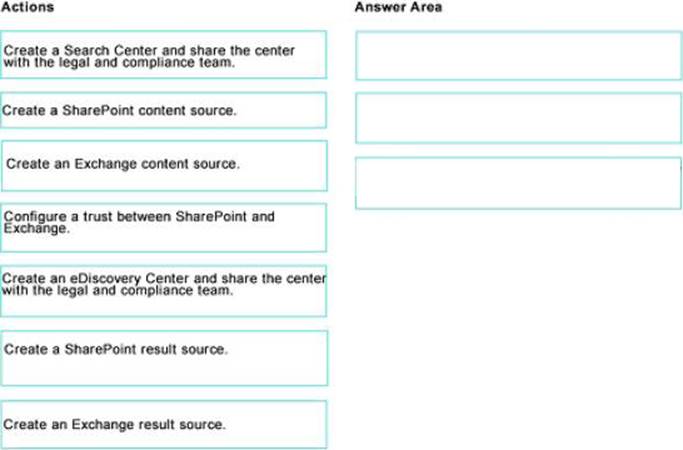 Answer: