HOTSPOT

Your company has a multi-cloud environment that contains a Microsoft 365 subscription, an Azure subscription, and Amazon Web Services (AWS) implementation.

You need to recommend a security posture management solution for the following components:

• Azure loT Edge devices

• AWS EC2 instances

Which services should you include in the recommendation? To answer, select the appropriate options in the answer area. NOTE: Each correct selection is worth one point.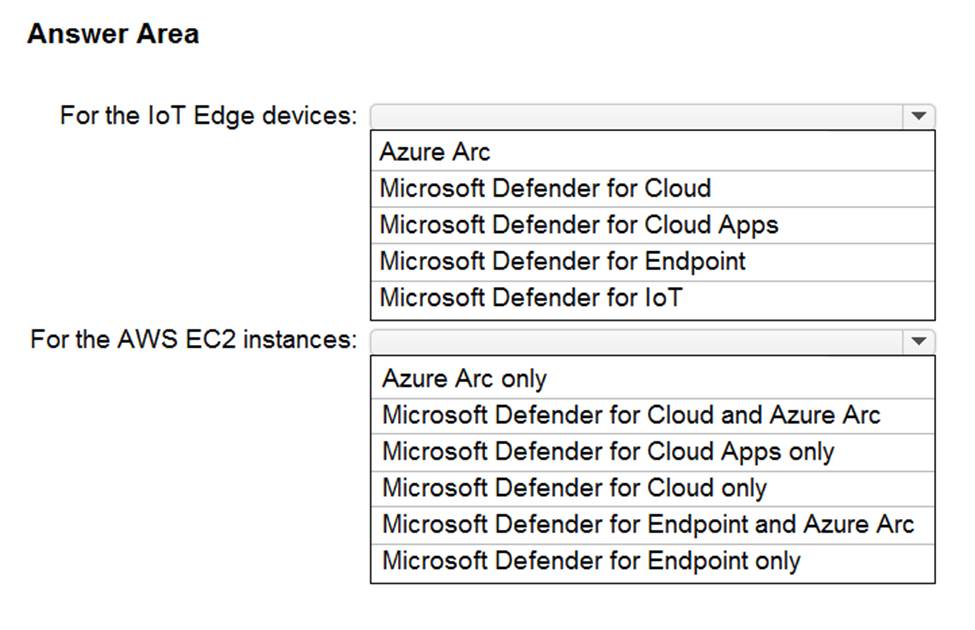 Answer: