The following Object Design has been created for a mainframe banking application.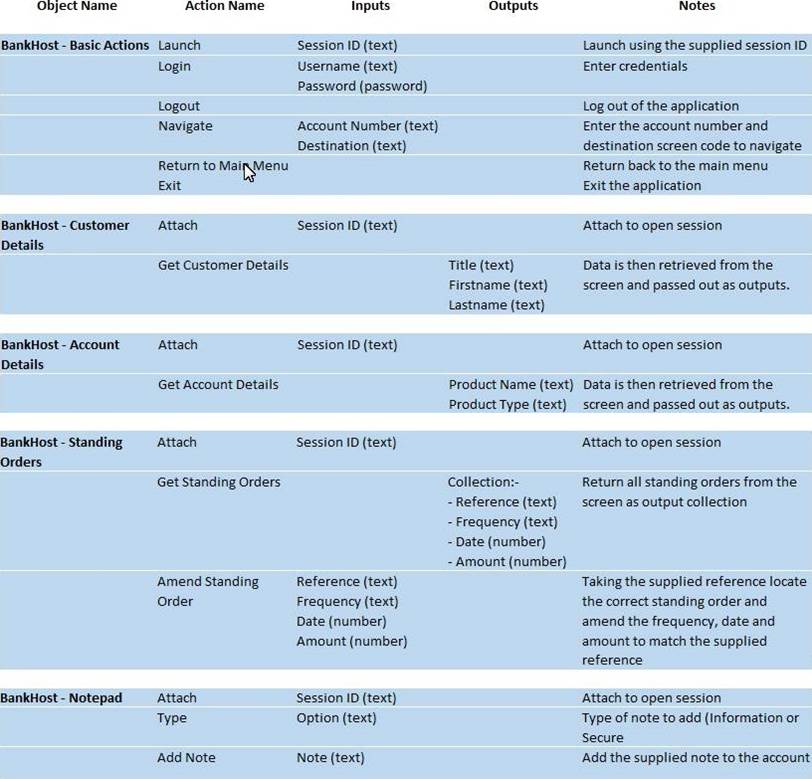 Which of the following statements about the Object design above are correct? (Choose two.)
A . The Add Note action in the "BankHost C Notepad" business object does not require an input for Type as the process definition document states that 'Information' will always be selected for this process.
B . The object design facilitates a scalable design that will reduce the impact of change when the object layer needs altering.
C . The object design should be simplified by storing all BankHost actions in the same object.
D . There is no need for attach actions to be replicated across all the objects.
E . The design complies with Blue Prism design best practice.
Answer: BE