A network engineer executes the show ip flow export command.

Which line in the output indicates that the send queue is full and export packets are not being sent?
A . output drops
B . enqueuing for the RP
C . fragmentation failures
D . adjacency issues
Answer: A

Explanation:

Table 5 show ip flow export Field Descriptions.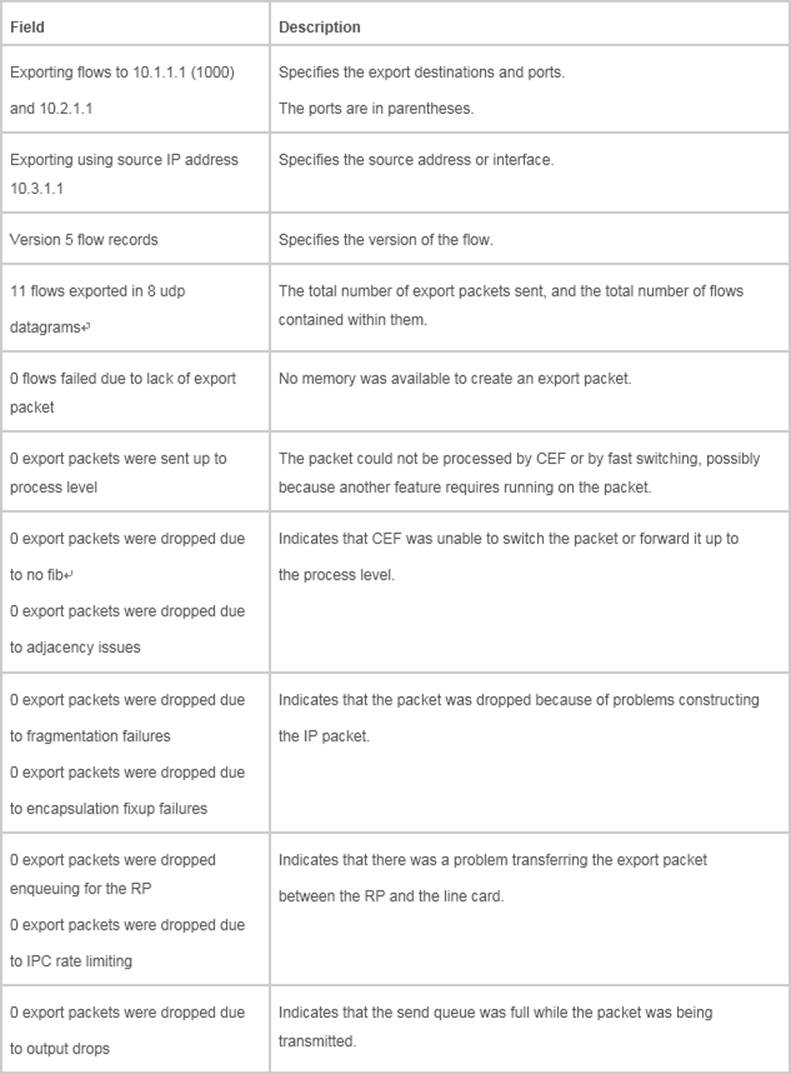 Reference: http://www.cisco.com/c/en/us/td/docs/ios/12_0s/feature/guide/oaggnf.html