A network engineer must configure a power redundancy policy on a Cisco UCS C-Series Rack Server. The power redundancy must support two power sources being used to power the server .

Which configuration should be applied to meet the requirement?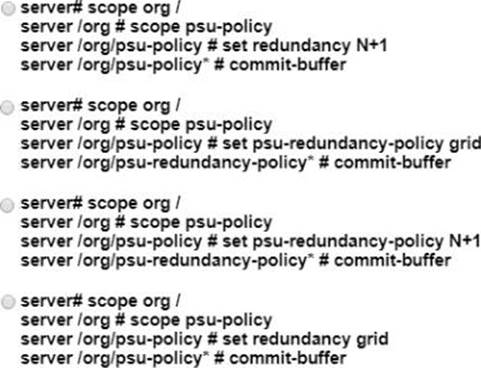 A . Option A
B . Option B
C . Option C
D . Option D
Answer: D

Explanation:

https://www.cisco.com/c/en/us/td/docs/unified_computing/ucs/ucs-manager/CLI-User-Guides/Server-Mgmt/3-1/b_Cisco_UCS_Manager_Server_Mgmt_CLI_Guide/power_mgmt.html

The command "N+1" is invalid. The command should be "n-plus-1"