HOTSPOT

You are a business process analyst using Dynamics 365 Finance.

You develop business processes for your organization.

You need to review standard business processes from similar industries and make modifications for your organization.

Which business process libraries in Lifecycle Services should you use? To answer, select the appropriate options in the answer area. NOTE: Each correct selection is worth one point.
Answer: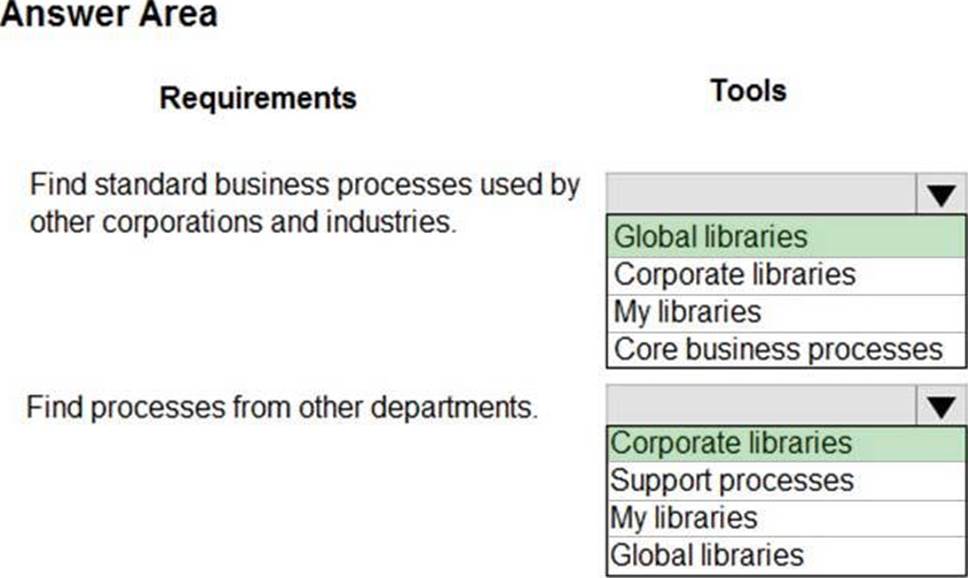 Explanation:

References: https://docs.microsoft.com/en-us/dynamics365/fin-ops-core/dev-itpro/lifecycle-services/creating-editing-browsing