DRAG DROP

Your company plans to load data from a customer relationship management (CRM) system to a data warehouse by using an extract load, and transform (ELT) process.

Where does data processing occur for each stage of the ELT process? To answer, drag the appropriate locations to the correct. Each location may be used once, or not at all, You may need to drag the split bar between panes or scroll to view content. NOTE: Each correct selection is worth one point.
Answer:


Explanation:

Box 1: The CRM system

Data is extracted from the CRM system.

Box 2: The data warehouse

Data is loaded to the data warehouse.

Box 3: An in-memory data integration tool

The data transformation that takes place usually involves various operations, such as filtering, sorting, aggregating, joining data, cleaning data, deduplicating, and validating data.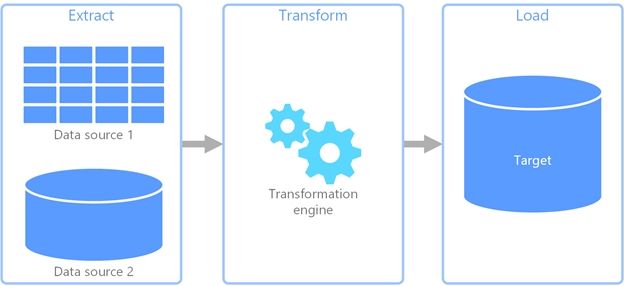 Reference: https://docs.microsoft.com/en-us/azure/architecture/data-guide/relational-data/etl