Administrator Kofi has just made some changes on his Management Server and then clicks on the Publish button in SmartConsole but then gets the error message shown in the screenshot below.

Where can the administrator check for more information on these errors?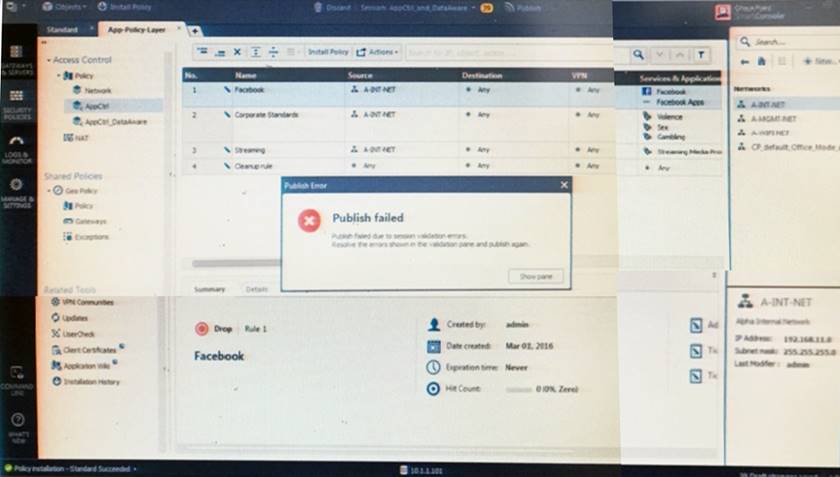 A . The Log and Monitor section in SmartConsole
B . The Validations section in SmartConsole
C . The Objects section in SmartConsole
D . The Policies section in SmartConsole
Answer: B

Explanation:

Validation Errors

The validations pane in SmartConsole shows configuration error messages. Examples of errors are object names that are not unique, and the use of objects that are not valid in the Rule Base.

To publish, you must fix the errors.