Refer to the exhibit.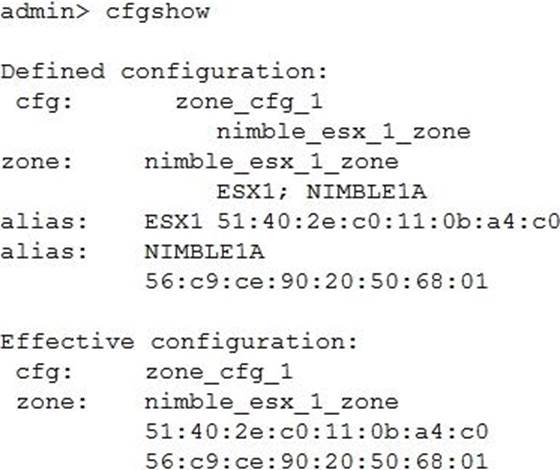 When performing a code upgrade on an HPE Nimble array, you noticed a connection failure on ESX1. Refer to the exhibit showing the complete zoning configuration of one of the HPE SN3000B switches.

What should you do to ensure storage access is not interrupted when doing the next update?
A . Create and ISL between the two HPE SN3000B switches.
B. Create a new zone for ESX1 and the second storage controller.
C. Change the timeout values on the SN3000B switch.
D. Configure the same zone on a second HPE SN3000B.
Answer: B