Refer to the exhibit.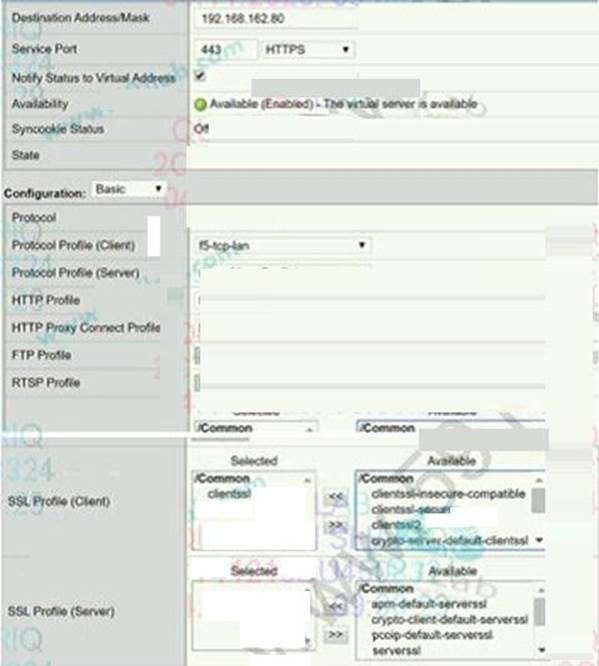 A BIG-IP Administrator needs to deploy an application on the BIG-IP system to perform SSL offload and

re-encrypt the traffic to pool members.

During testing, users are unable to connect to the application.

What must the BIG-IP Administrator do to resolve the issue?
A . Remove the configured SSL Profile (Client)
B . Configure Protocol Profile (Server) as splitsession-default-tcp
C . Enable Forward Proxy in the SSL Profile (Client)
D . Configure an SSL Profile (Server)
Answer: D

Explanation:

According to the requirements of the subject, the client and server must be configured with ssl profile.