CORRECT TEXT

Overview

Your company is offering a new summer discount for its customers. In the following questions, take actions to update the New Summer Sales Discount that your sale representatives will share with customers.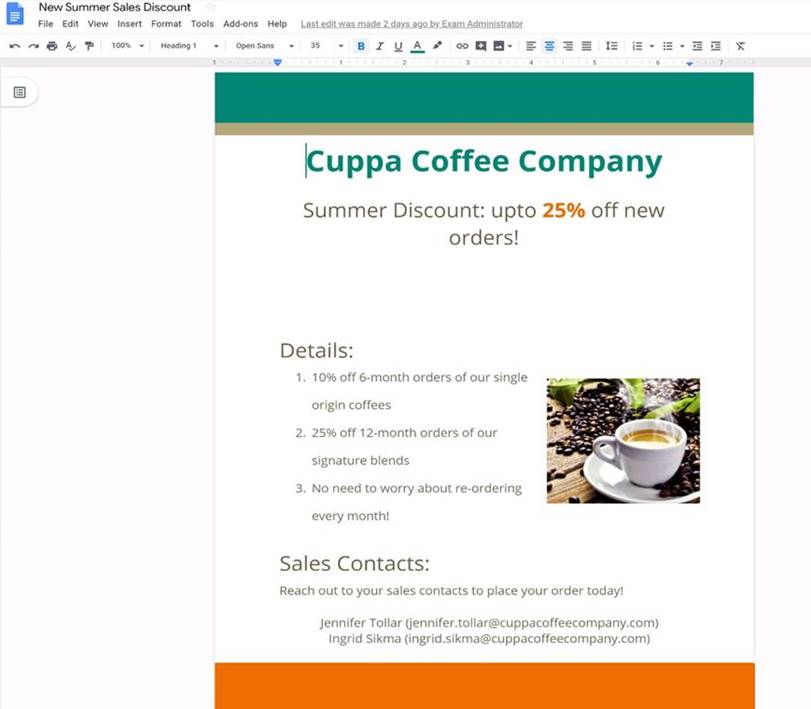 You are editing a document with information on this summer's discounts. Open the New Summer Sales Discount document and change the line spacing in the Details section to single-spaced.
Answer: See explanation below.