Using the information shown in the case structure below, which option is always true?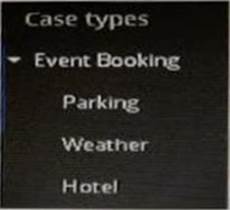 A . Resolution of the Event Booking case requires the Parking case to be resolved.
B . Parking, Weather, and Hotel cases must be instantiated for the Event case to process correctly.
C . The Weather case can be instantiated without a parent Event Booking case.
D . The Parking class must inherit from the Event Booking class.
Answer: A