HOTSPOT

You create a sensitivity label as shown in the Sensitivity Label exhibit.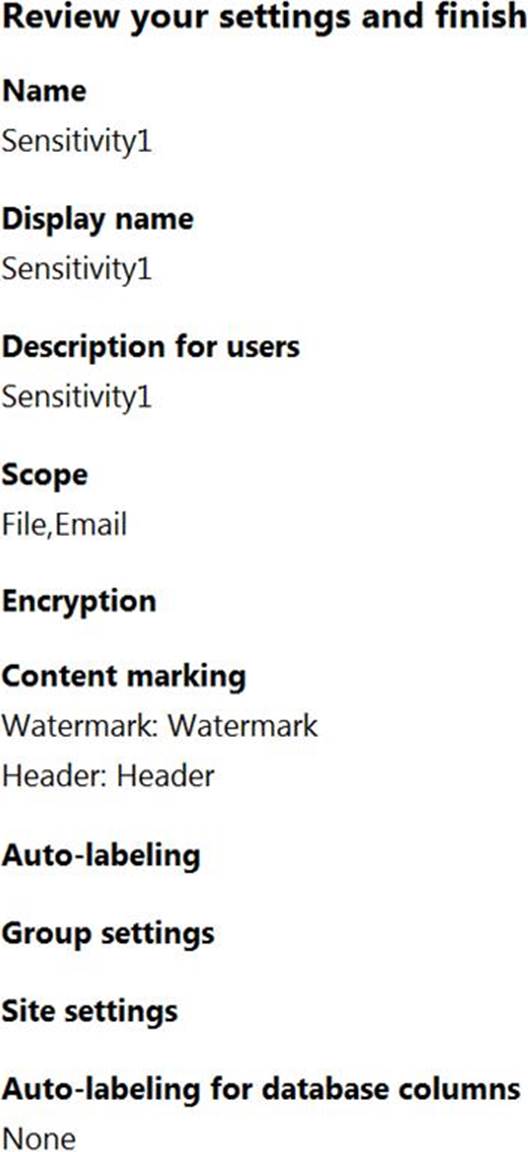 You create an auto-labeling policy as shown in the Auto Labeling Policy exhibit.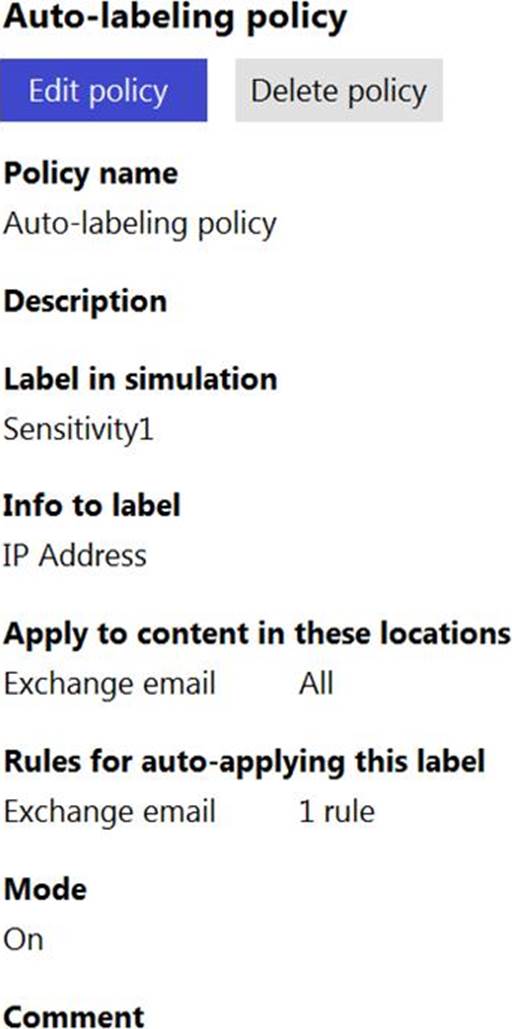 A user sends the following email:

From: [email protected]

To: [email protected]

Subject: Address List

Message Body:

Here are the lists that you requested.

Attachments:

<<File1.docx>>

<<File2.xml>>

Both attachments contain lists of IP addresses.

For each of the following statements, select Yes if the statement is true. Otherwise, select No. NOTE: Each correct selection is worth one point.

Answer:


Explanation:

Text

Description automatically generated